Goddess Bratty Bunny's sexy shiny nylons encase Her legs and toes and ass. A sexy slit in the crotch drives you nuts. You want to be buried face first in these nylons, against Her crack. Deep in there, inhaling Her scent. The nylons picking up the sweat of Goddess Bratty Bunny's body. You want them badly. You want to put your face in Her crack. Feel the nylons pushing on your nose, on your face. Goddess Bratty Bunny's sexy crack is nice and sweaty, rubbing it all around. Drives you mad. Goddess Bratty Bunny's sexy round tight ass. You're a crack addict, you need more of Her ass and pantyhose.
Completely addicted to all of it!
You can buy this clip on the video store of Goddess Bratty Bunny.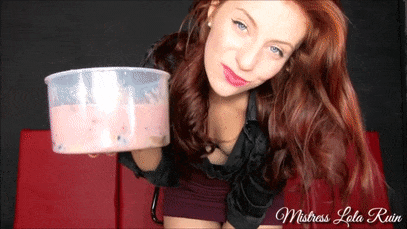 It is one of Mistress Lola Ruin's favourite slaves birthday today, and She is feeling incredibly generous. Mistress Lola Ruin is going to fill up this big tupperware full of a very special birthday meal. Crisps, bread, fruit, sweets… all those things you love to eat, but with one special added ingredient… Your Mistresses divine, delicious spit! She is going to chew up every mouthful and spit it out into this bowl to send to you. Mistress Lola Ruin can only imagine how much you are going to enjoy eating every last morsel of your treat…
Must buy clip for Spit Fetish & Femdom fans!
Download this amazing clip on the video store of Mistress Lola Ruin.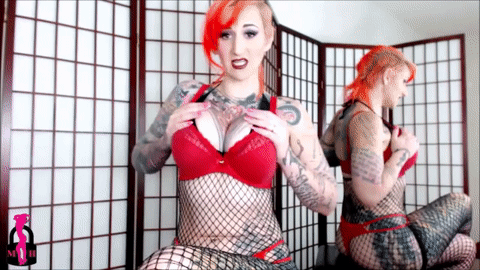 Awww, do you think because you sent Mistress Harley a tiny little tribute that you're special? That She noticed you? Well the reality is you're not special little worm. Remember that Mistress Harley is rich and don't need your fucking measly tributes. You only get the attention She WANTS to give you. Yeah, sending Mistress Harley your ca$h will get you a little attention, but don't make the mistake of thinking for one second that you're special, that we have a relationship, or that you're anything to Her other than a piggy bank.
Start spending by buying this clip on the video store of Mistress Harley.
Teasing and playing with your pathetic mind brings so much pleasure to Miss Sarah Dom… to see you crawling desperately at Her feet,begging for attention. From ecstasy till the agony Miss Sarah Dom's teasing torment will make you lose your mind and turn you into a worthless rag doll.
Increase your addiction to Miss Sarah Dom by downloading this exciting clip from Her video store.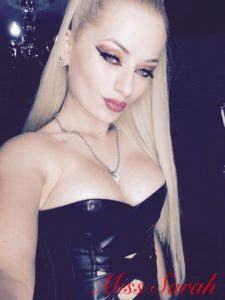 Feeling like you're less of a man because your "cock" looks like a scared turtle? Ha! Well, you should! Goddess Valora is embarrassed just talking to you.. She is going to tell you all the ways you let down Her, Her gender, and yourself down by sporting suck a ridiculous nub between your legs. Since we both know you'll never be able to make Goddess Valora cum or feel anything, She thinks the best thing to do is to make you a lucky cucky! You'll be lucky to be able to say you're Her "boyfriend" and super lucky to help Her pick out the studs who are going to fill Her full of cock and cuck snacks! This is what you deserve for only being able to offer Goddess Valora such a poor excuse for a "dick". After all, someone's got to pay for all Her stuff and listen to Her talk about Her day and that's really the only stuff you're good at.
Now be a good cuckold slave to Goddess Valora and buy this clip from Her video store.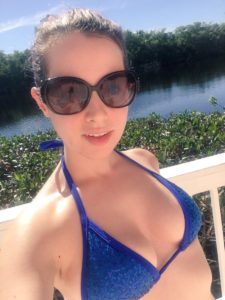 All Goddess Amanda has on is a little pair of short shorts wrapped around Her ass. This clip is all about Goddess Amanda's ass and how you should worship its perfection.
Know more by buying this wonderful clip on the video store of Goddess Amanda.
Princess Christy Berrie's personal trainer just can't get enough of Her. Always flirting, always asking Her out to dinner. Not very professional, but Princess Christy Berrie figured She would hang out with him after today's session. She is going to train him to be Her little foot bitch. Princess Christy Berrie took off Her shoes at his place and he was surprised to see She didn't wear socks! Hours of training, miles of running… all that sweat built up in Her Nikes just for Her trainer who can't take NO for an answer! This isn't what he wanted, but this is what the beta training bitch gets! Foul smelling feet, being trained to sniff, lick, suck and massage Princess Christy Berrie's stinky sweaty feet.
Begging beta bitches are coerced to smell Princess Christy Berrie's feet!
Buy this clip on the video store of Princess Christy Berrie.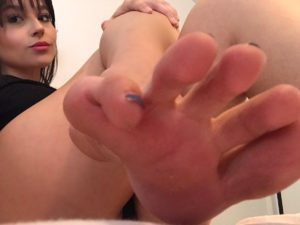 The more you think about Queen Regina, the more weaker you will feel! You are feeling so submissive so addicted, you need to stare more at Queen Regina's big tits! You are getting deeper into your addiction and you like it even more! Stare more and more… you can't stop touching your hard dick… start moving your hand faster and faster.
Wanna know more?
You can buy this clip on the video store of Queen Regina.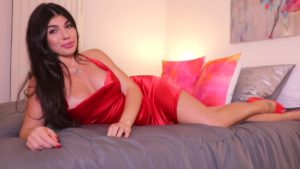 As you all know, Queen Sahara is super excited and LOVE Her new nipple piercing. Loser funded of course 😉 In this clip Queen Sahara will share them with you and even get Her tank top wet so you can REALLY see what they look like 😉
This is a must have clip. Enjoy!
Download this clip on the video store of Queen Sahara.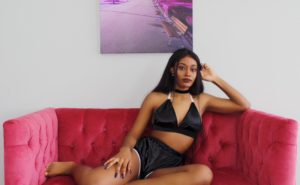 Another week, another task. This week's task delves into something Mistress Rousson knows She can change your mind on: financial sacrifice. Now, Mistress Rousson is not going to demand you tribute, hundreds of dollars to please Her… though She certainly wouldn't stop you. No, Mistress Rousson simply want you to give up a vice or two in the name of worshipping Her.
Wanna know more about the tasks?
Buy this clip on the video store of Mistress Rousson.