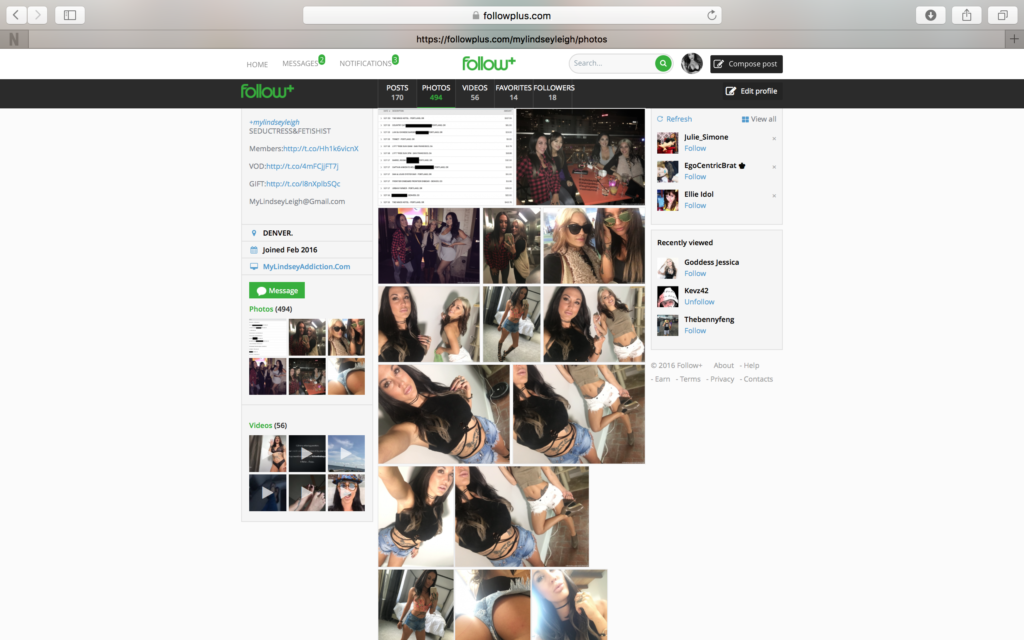 There are lots of choices out there for social media and how we dommes and fetish models can interact with our fans. Most of these choices don't pay—you're using them to simply promote yourself. You can garner hundreds, thousands, or even hundreds of thousands of followers on Twitter, Instagram, Snapchat and your Facebook celebrity/performer page; but they are getting free content of your photos and videos. But if you spend all that time snapping pics and making short videos, why wouldn't you want to make money on it?
Follow+ is a subscription based social media platform that allows me to share exclusives from my life with my fans. Unlike a traditional members site, Follow+ is free to use and has allowed me to make consistent money. I highly recommend this service for anyone who wants to grow their business and have an easy to use membership website. My Follow+ link is FollowLindsey.com.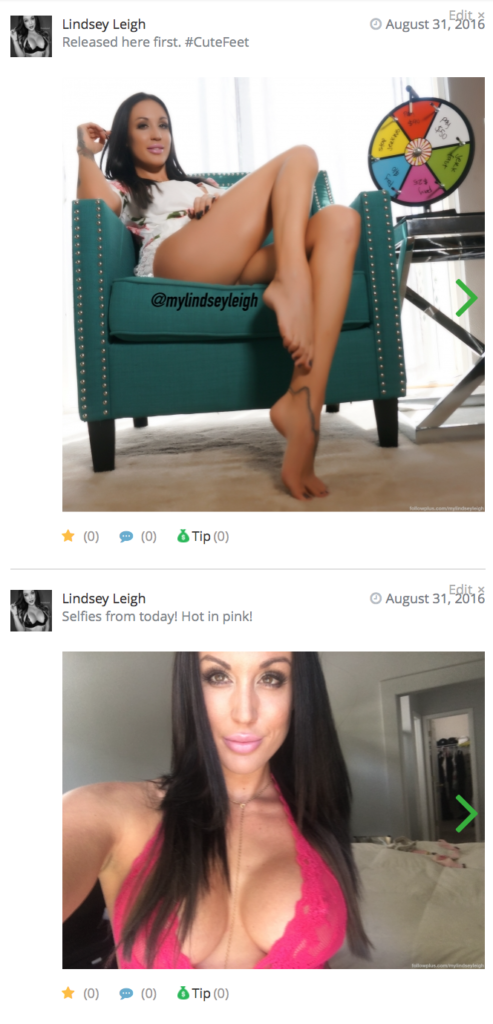 What if even 5% of your followers paid to have your content? If you have 10,000 followers (and I'm sure you have more) on Twitter and/or Instagram, 5% would be 500 followers. If they each paid $9.99 a month to subscribe to you on Follow+, you would be making $4000.00 after Follow Plus takes their low fee of 20%. And, if you had more followers and/or charged more, you would be making even more!
On Follow Plus you offer your fans exclusive photos, videos, mp3s and docs they won't see anywhere else (or just stop giving them any free photos or videos on social media, period) and charge a monthly subscription fee. It could be as low as $4.99 or as high as you like (or as high as you think your fans will pay for exclusive content). My fee is $34.99 a month and my fans get quite a show with some very high end pics and videos of my life as a fetish model—and especially behind the scenes of my personal life, which interests them the most. Our fans want to know what we're up to when we're not cracking the whip: when we're on the beach, shopping, or even getting our nails done. You're giving them that special privilege and making money off of it.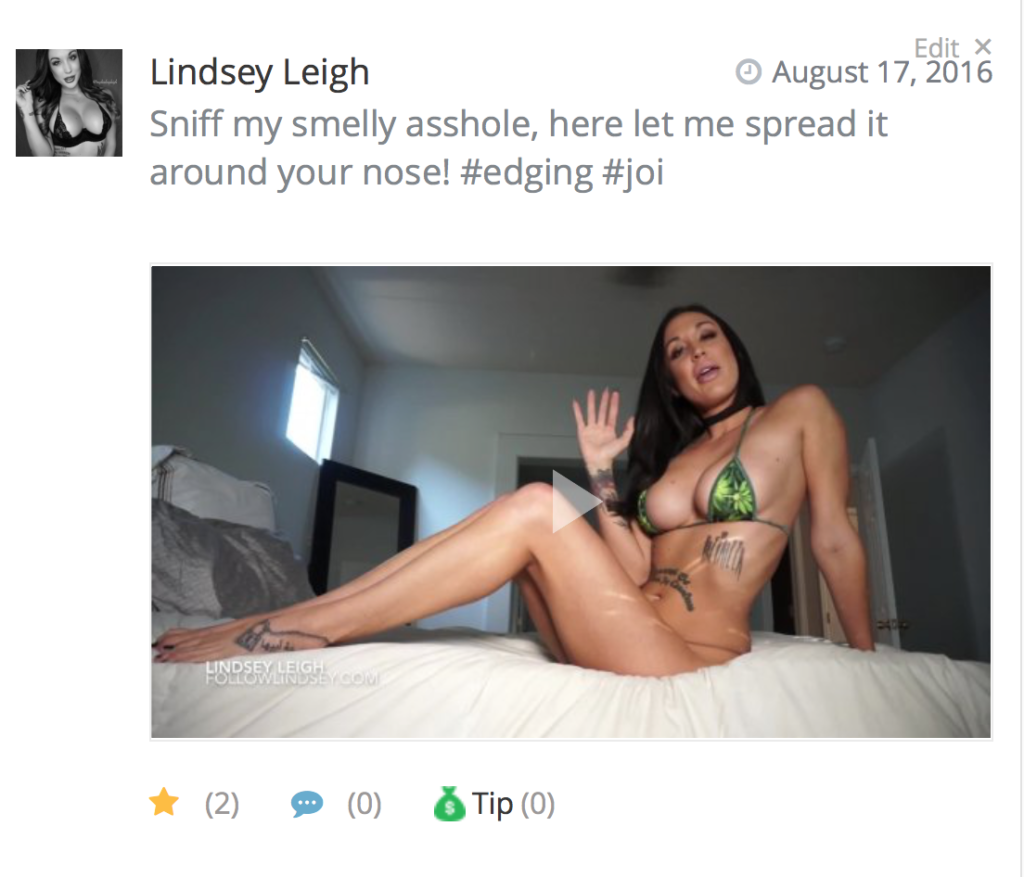 Social media sites can also be limiting. Almost all social media platforms don't allow nudity or really anything too sexual, even if you mark your profile 18 and over. With Follow+, you can post whatever you want, except hardcore sex. Naked and topless photos and risqué photos from your sessions are totally acceptable.
So I love using Follow+. It was created by a model for models. Customer support is always available and I truly feel like this site has my best interests at heart. Follow+ is the original subscription based platform and one I will be sticking with as they grow. #ISupportFemaleRunBusinesses
-Lindsey Leigh