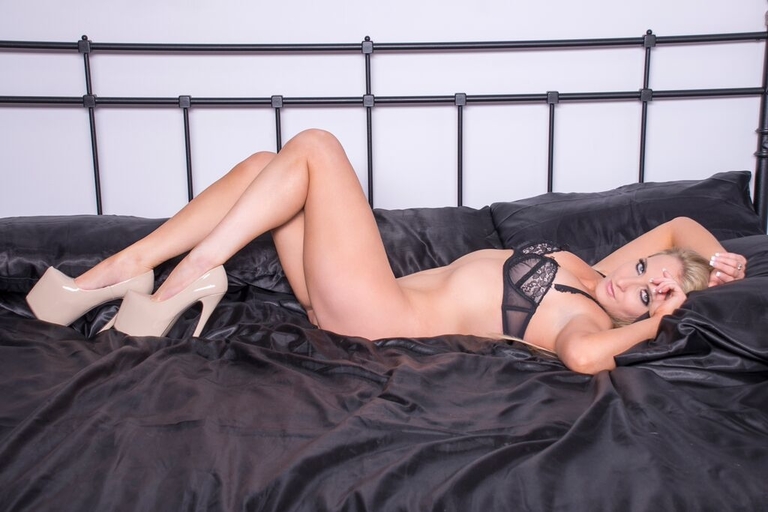 A woman as profoundly beautiful and dominant as today's Feature Domme, Miss Courtney, deserves an introduction worthy of her status as an elite Femdom Goddess.  Stepping aside, I will allow the perfectly gorgeous Miss Courtney tell you a little of what you may expect as you enter her realm.

"My piercing, green eyes will capture your soul from the minute you enter My world. I am the ultimate, cruel, man-eating seductress and as a petite 5'1'' blonde I'm like a pocket rocket: small enough to fit in your pocket and hot enough to make you go off like a rocket. In all seriousness, I take great pride in my appearance: perfect hair, manicured nails, elegant make-up and the perfect outfit to make you fall instantly to my feet. I am well traveled and have no distinct accent although I am known among certain people as 'posh'. I love mixing an elegant approach with a bit of filth!
Educated, articulate, and with a desire for perfection, I genuinely love what I do. I get a complete buzz out of being in control – there is no better way to spend the day then being worshipped and having men kneeling at my feet.
I am well-traveled and never pass up an opportunity to explore different cultures. Some of my favourite destinations are South Africa, Germany and New York.
I was first captured by the BDSM world in London – I was hosting the Erotica event with Spearmint Rhino and fell in love with the scene. Everything about it excited Me and all I wanted was to explore. So I did and since then I have had the opportunity to learn, grow and become the Domina I am today.
Book a session today and you will be begging to be brought to heel."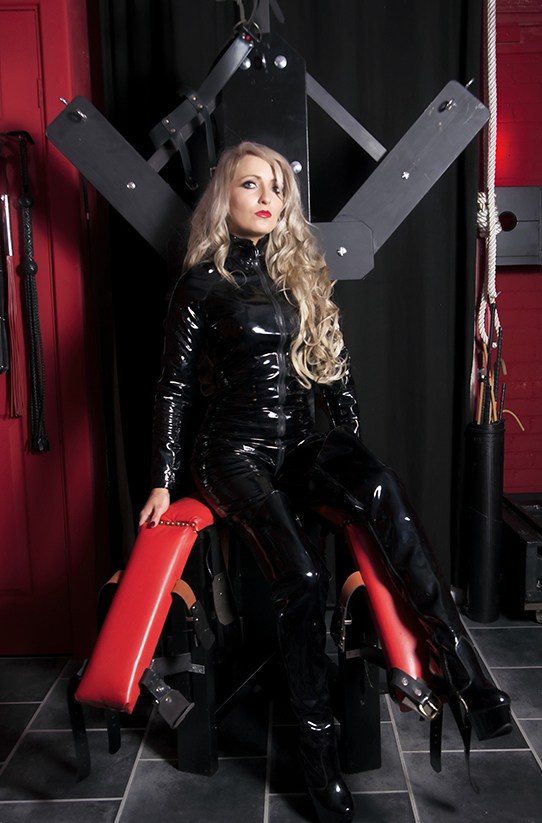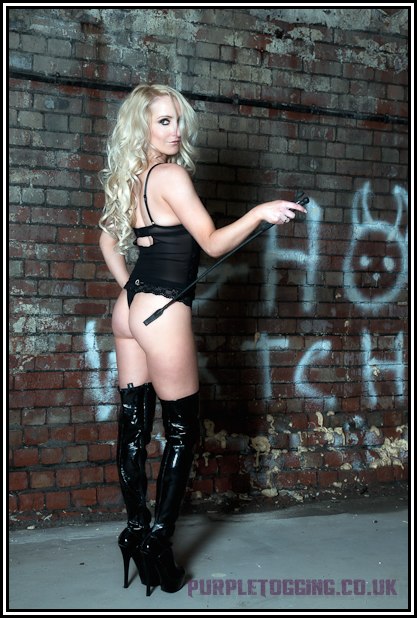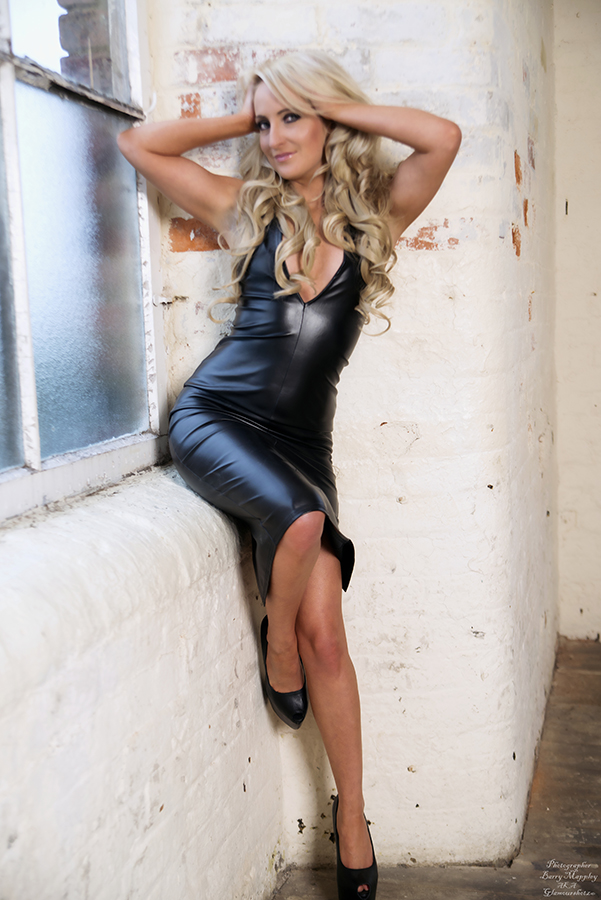 slaveboysmith: For any who follow you, it is very evident you control men with ease.  Has that always been the case?
Miss Courtney: Men think with their cocks – which is wonderful for women as we can manipulate situations to work in our favour. I fully believe that men should have basic manners, be courteous and conduct themselves as gentlemen – which includes opening doors for ladies and putting them first. Women need to be treated with respect and to be spoilt. Without us, men would be nothing!  When you have a lady in your life and she is unhappy – what happens? Your world falls apart. As the saying goes 'happy wife, happy life' and this is in all senses, not just for marriage. I have such a full life with my home life and my full on business that I do not have time for people who are not serious about fully appreciating female supremacy. I also have some of the most wonderful clients, slaves, subs, fetishists and they make it very difficult for 'new applicants' as they set the standard high – I have incredibly high standards and expect people to follow them.
sbs: Are you naturally dominant in every aspect of your life, or is Femdom more a roleplay for you when interacting with slaves?
MC: When you start offering real time sessions you think you can pull off a persona but over time, as you start to see people more regularly and the sessions become more frequent, it is very difficult to maintain a 'fakeness'. I'm a very open person and my lying skills are not very good – this means that when I first took on being a Pro-Domme full time, I realized quickly that I had to be Myself. If people didn't like it they didn't come back, there's nothing I can do about that. Some people liked it enough to have stayed with me throughout my journey because I am Me. And many more have joined along the way. I am dominant, I like to be in control and I like to do as I want. You fall in line or find someone else. A lot of women enter this world with the view of making a few quick bucks – it doesn't work like that: it takes discipline, hard work and you need to be open to learning new things. I learn something new most days and I love it. For Me this is a way of life – this is My life.
sbs: Not all women are created equally, obviously, and you are most definitely as Alpha as they come.  What do you say to women who are jealous of your success, or bothered by the lifestyle you are afforded by your admiring slaves?
MC: Yes, over the past few years I have built a very successful business and I have had the most amazing experiences; some may look at Me and think 'Wow, why can't I have that?' What they do not see is the hours I have spent online, my research so I can work on advertising, developing my skills, meeting and networking with different people and mainly having such a high standard that I exhaust myself. Going to the OWK this year has been one of my highlights and a completely wonderful experience but what people don't know is that I was offered the opportunity a short time before the date due to a drop out so I had to rearrange My schedule. I had just paid My expenses to go filming in Germany and put a deposit down on a house. I knew this was an opportunity I could not miss, so I made it happen – it was extremely hard work fitting all the commitments into a short space of time – seeing My clients, dealing with My admin, editing clips, arranging future opportunities, dealing with conveyancing solicitors, rearranging finances and maintaining a personal life. I really believe that if you want something then go for it. Don't make excuses, control your fear, take the plunge – it may work … it may not, but whatever the outcome you will learn something and grow as a person. Nobody will see the work you put in behind the scenes, they will just see what you choose to showcase on social media and if they think 'Wow, why can't I have that?' more fool them … they can! That's the beauty of it, when you do something for you, no one can take away that sense of accomplishment and satisfaction.
sbs: Is there a specific type of slave you find is drawn to you?
MC: When I first started researching and deciding how I would brand Myself it was a rollercoaster. For example, I remember booking in My first sessions and saying I will never do strap-on sessions … well, as fate would have it, My first few session requests included strap-on. I vowed then to try everything once and make a decision after I had learnt and experienced enough of this world to decide what I truly enjoy doing. Because of this I have a wide range of clients with different requirements which I love as no day is the same for Me!
sbs: Do you prefer to break and enslave men who might resist, or use well-trained ones that are already broken in?
MC: It completely depends on the person. I look to build relationships with everyone who comes to visit Me, I like to go on a journey of discovery. No matter what previous experience someone has, they will never be 'trained' the way I wish them to be so there is always learning and training along the way. I do not like anyone to overstep My boundaries or to 'act up' to get attention. If I am busy, I am busy and you must wait for Me to have some free time. Otherwise I will focus My time more on someone who appreciates and respects My limits.
sbs: What are your favourite fetishes you enjoy exploring with your slaves?
MC: Again a difficult questions as the activities 'glow' depending on who I am doing them with. I do have a love for the 'typical Femdom' activities like Corporal Punishment, Predicative Bondage, CBT and general slave training. I find that the type of session which gets My adrenaline flowing is one where I have a connection with the person, we can do activities that excite us both so the energy flowing between our two bodies is electrifying. Breath Play is exhilarating, having the control over when someone breathes – there is no feeling like it. Strap-on play has turned out to be a favourite of mine (although I have strict rules regarding cleaning strategies as I feel if someone has not made the effort to clean out their passage for the session, well, it is a big sign of disrespect and there will be no further sessions with this person) as the image of taking a man when he is most vulnerable is very satisfying. Having tiny size 3 feet means I do a lot of foot and heel worship sessions and who can complain about having someone massage their feet? My fetish offering list is extensive but I only offer activities I enjoy and each is carefully thought out and executed with excitement. (A client doesn't want to pay a high price for a service and have a bored Domme – they want someone with passion for what they are doing!)
sbs: Can you describe the feeling you have when you have control of a slave, desperately doing whatever it takes to please you? Is it a rush, or just an expected outcome you've grown used to?
MC: My closest slaves have motivation, dedication and loyalty and yes, they're desperate to please Me. I enjoy the feeling of being 'worshiped' but it's really about the connection between two people – one wanting to serve and the other requesting servitude and together it can be a beautiful match. Then the adrenaline rush is out of this world – a feeling very difficult to describe – excitement, nervousness and power. A release of serotonin that can provide feelings of confidence, joy and world domination all in one. If you do not give Me this, I am not the Domme for you.
sbs: Have you ever been recognized in public?
MC: Yes, a couple of times but mostly I get a text or email later on saying 'Oh Mistress I saw you at such and such a place, did you see me?'  When I'm out I have things to do so am not really paying attention but there are times I look at someone and I think, hmm do I know you! I love going to events and having people come and introduce themselves to Me – it is nice to put a face to the email address or Twitter name.
sbs: For slaves looking to impress you, what is the best way for them to show you they are sincere in their desire to serve and spoil?
MC: Booking a session is easy – you go to My website and fill in My consultation form. I rarely take phone calls these days as I am driving, having some personal time or I'm in session. (Would you want Me to answer My phone while I am in the process of shocking your cock with electrics?) This also weeds out the timewasters who just want to have a little play with themselves while on the phone asking Me questions. Then spoil Me via My wishlist (I love presents!!!!) or simply ask if you can treat Me to a spa day. If you want to be considered as an applicant for My inner circle of trusted slaves then there are several options which include making sure you know My website (it has all the information you could ever need), then book a session – real time or online. I need to be able to see you and talk to you to build a connection. Think for yourself, have ideas that show you want to be involved in my life, surprise Me, help Me grow and become better. That will get you past the initial stage, then the hard work starts – you need to prove yourself. I have a personal slave who I put through his paces for 9 months before I gave him his 'personal slave' title. Why? Because you will be more involved in My life, you need to prove you want to be. If another Domme catches your eye after a month, were you really serious about serving Me and only Me? The rewards are endless once you pass that stage but it is tough and only the best and most dedicated will survive. I look only for the best.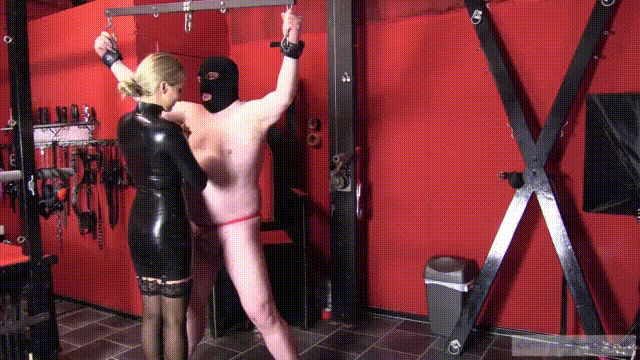 sbs: If you would oblige me one final question…if we were conducting this interview in person, how would it end?
MC: Probably a smile, hug and a kiss on the cheek before I flounced out with a backwards look and a wink 😉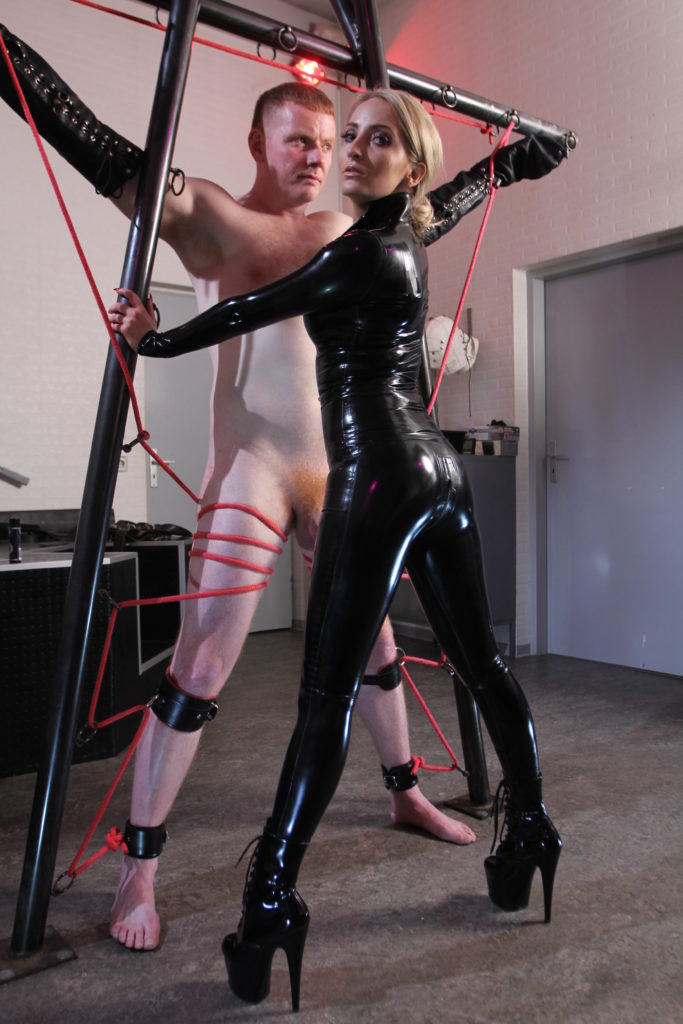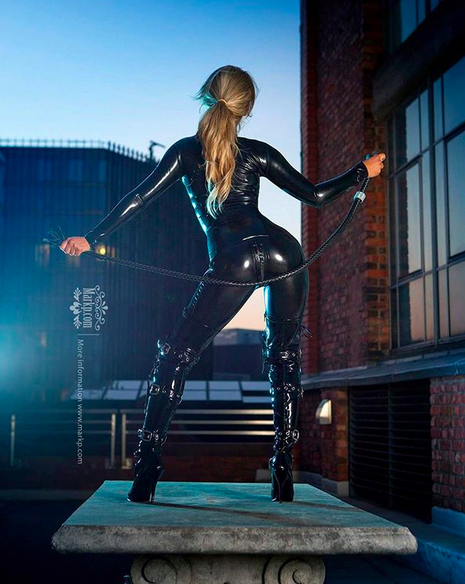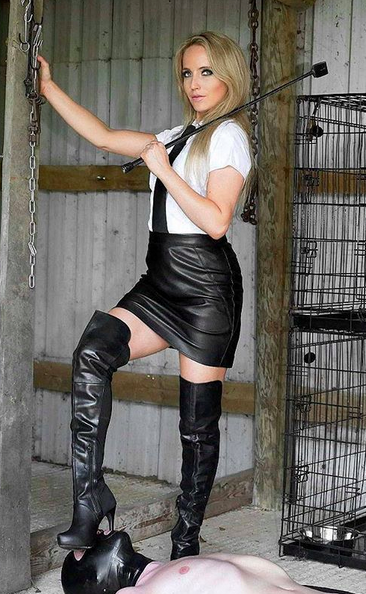 Book a Session With Miss Courtney