For some women, female domination is a role they play as they explore their fetishes and kinks, draining eager men of money they lavish on them as their Superiors.  Today's Feature Domme takes female domination to an entirely different level, living her life as a true Gynarchist.  Female supremacy is not a role, it is her life.  Elegant and glamorous, Goddess Serena's breathtaking looks will leave men in awe, but it is her confidence and power that is truly intoxicating.  Simply being in her presence to put this feature together, I could sense her superiority and worked hard to ensure I pleased her.  After you read this interview, getting to know a little more about what it takes to kneel before the stunning beauty of Goddess Serena, once you've carefully read her words, digesting her dominance, be sure to explore each of her links and immerse yourself in her world.  Take a knee, open your mind, and accept your place beneath her feet.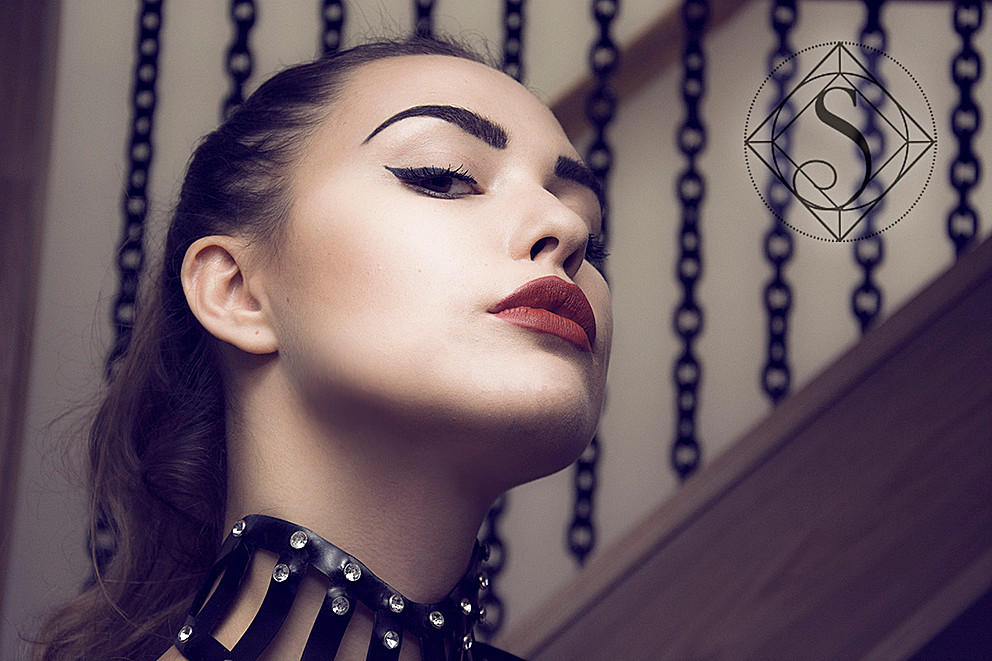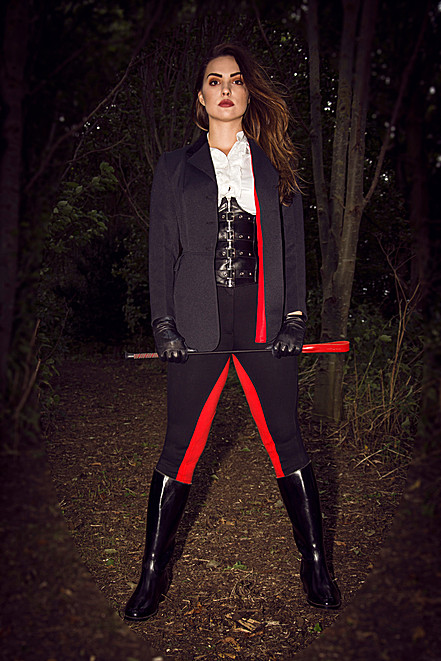 slaveboysmith: For any who follow you, it is very evident you control men with ease. Has that always been the case?
Goddess Serena: My Mother was a Dominatrix and I grew up in a genuine FemDom household, so yes, that has always been the case for me. I have started writing a blog series about my upbringing and my journey into becoming a Dominatrix, the first blog in the series can be found on my website.
sbs: Are you naturally dominant in every aspect of your life, or is Femdom more a roleplay for you when interacting with slaves?
GS: No, interacting with men in the vanilla world is a role-play for me. As I have previously mentioned, I was raised in a FemDom world, and I have always been taught to believe that Women are superior. That has only ever become more and more evident to me. Being around men that know their place feels entirely natural, and so I can act entirely natural. I think my slaves and clients would bear testimony to this.
sbs: Not all women are created equally, obviously, and you are most definitely as Alpha as they come. What do you say to women who are jealous of your success, or bothered by the lifestyle you are afforded by your admiring slaves?
GS: That isn't obvious to me at all. Women ARE created equally, but the society we are living in means that not all Women are able to see that. Women are life-givers, holy in their own right. I wish to see the day that all Women can harness their Goddesshood and stand together, rewriting history that has been forever tarnished by men. To Women that are jealous of me, I would simply say: there is no reason to be. You can have this too. It is your birthright, just reach out and grab it.
sbs: Is there a specific type of slave you find is drawn to you? Can all submissive men be persuaded to slip across that line into financial domination?
GS: Not particularly. All of my slaves are different within their own right, as are my clients. Financial Domination is probably on the very tail-end of what I do. A very, very small aspect. I do not identify as a FinDom, but I respect Women who can practice financial domination in a SSC way.
sbs: Do you prefer to break and enslave men who might resist, or use well-trained ones that are already broken in?
GS: I have no time for brats. I only wish to ensnare men that have seen the light and have a genuine desire to improve under my guidance. I do not require well-trained men, I am always happy to see novices, but they must be genuine and ready to learn.
sbs: Beyond financial domination, which is an obvious favorite, do you have other specific fetishes you enjoy exploring with your slaves?
GS: Actually, financial domination is not my favourite fetish, whatsoever. In fact, I do not have a favourite fetish. As far as I'm concerned, domination lies not in the act but in the will. For me, it is a very mental thing. It does not matter whether I have a whip to your bottom or my foot in your mouth, what matters to me is the reaction I get from you whilst doing so. I long to see passion and life flash into the eyes of my submissive. I 'get off' on knowing that whatever it is that I am doing is having a genuine, lasting effect on my sub. It is the trembling knees, the sharp intake of breath, the sigh, the racing of their heart against their chest. THAT is my fetish.
sbs: Can you describe the feeling you have when you have control of a slave, desperately doing whatever it takes to please you? Is it a rush, or just an expected outcome you've grown used to?
GS: It's a prerequisite for me.
sbs: Have you ever been recognized in public? If so, how does the slave react to seeing his ultimate Goddess in person?
GS: Yes, but I have never had a sub act so appallingly as to approach me without my consent in a vanilla setting.
sbs: For slaves looking to impress you, what is the best way for them to show you they are sincere in their desire to serve and spoil?
GS: Transparency, and a deposit.
sbs: Is there anything else you would like to tell your admiring worshipers reading this interview?
GS: I don't think so, I'm sure the answer to most questions can be found on my website.
sbs: If you would oblige me one final question…if we were conducting this interview in person, how would it end?
GS: That's for me to know and you to find out. If you have the balls.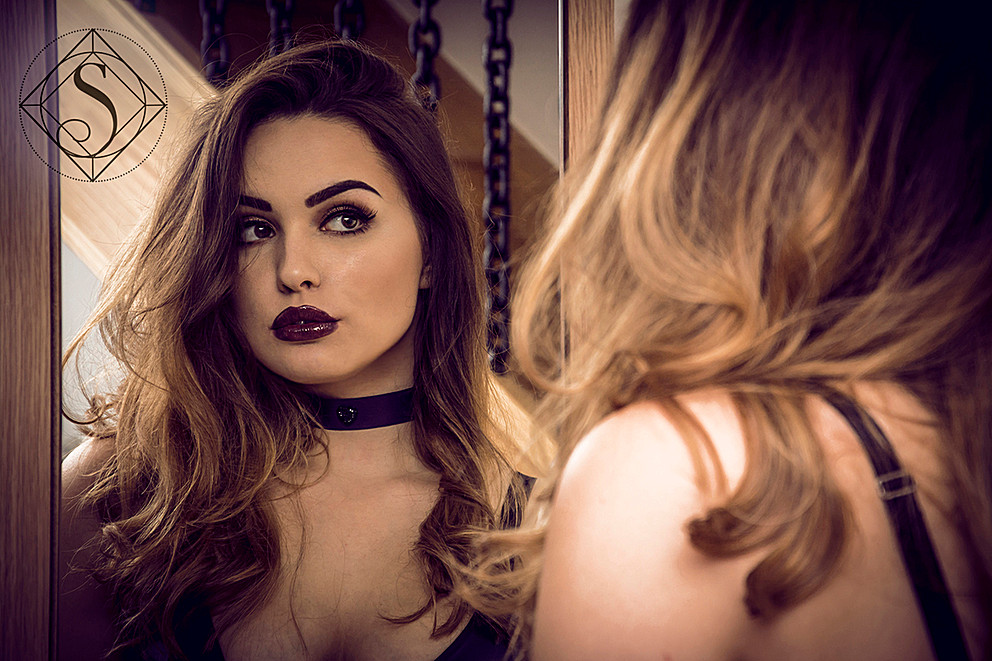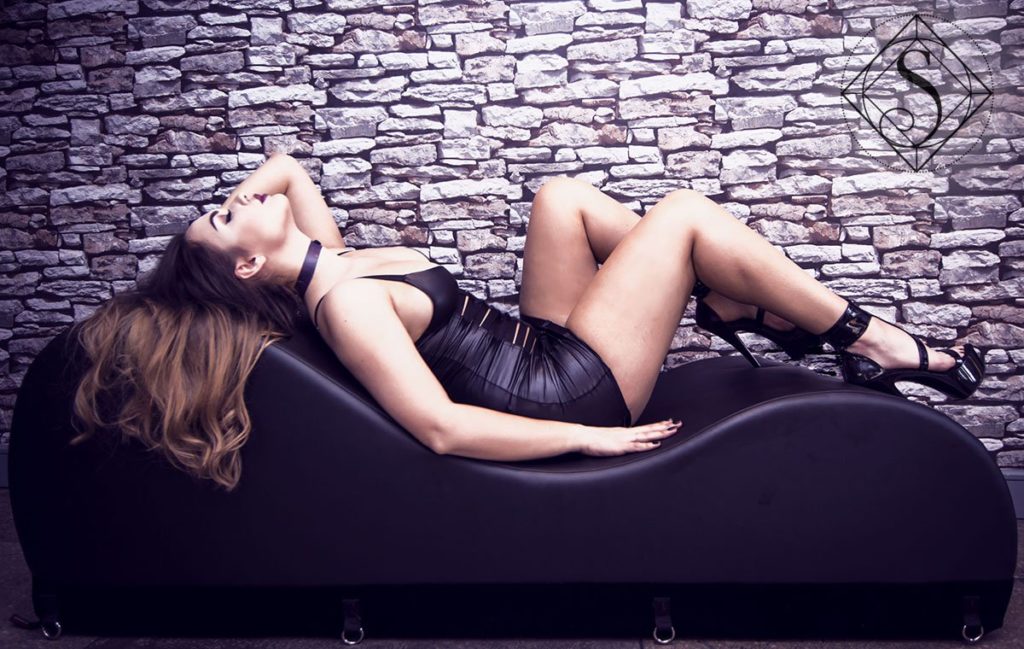 Vote For Goddess Serena @ YouKandy