Today's extraordinary Feature Domme really requires no introduction at all.  If you're reading this, you no doubt know of Miss Riley Reyes' exploits on camera as a world-class pornstar, but today we focus on her ability to wrap men around her little finger with her sweet, innocent charms, before devastating them with her wicked, kinky mind.  She may look like the girl next door, but Goddess Riley Reyes is a dominant Bitch Goddess at heart and she LOVES to bring men to their knees.  Serve this bratty blonde Temptress and beg for permission to do, and give, more.  It's never enough to please Goddess Riley and only those boys that behave themselves are ever rewarded.  The rest? Ignored and never granted entry to Riley's world of seduction, temptation and domination.  Enjoy the read and follow Goddess Riley's links to watch as she adeptly plants the seeds of absolute domination in your fertile mind!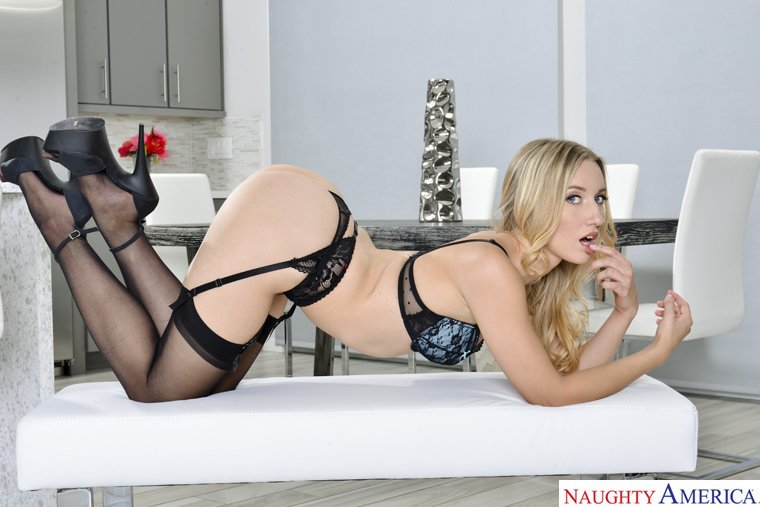 slaveboysmith: Today at DommeAddiction, I am truly privileged to welcome the stunningly beautiful, Miss Riley Reyes. You are truly a legend in the world of adult entertainment, and it is such an overwhelming honour to kneel before you today.
Goddess Riley: I'll take Goddess. Thank you for having me.
sbs: It is a pleasure, Goddess Riley. Let me begin by asking about how you made the transition from mainstream porn to Femdom. My first review for you was an intoxicating and cruel JOI clip and I must say, you are a natural to bossing men around!
GR: I still do mainstream porn. I've always been available for Femdom, but I have such an innocent look that I usually got passed over for those roles until recently… Yeah I'm a bossy bitch at heart!
sbs: I think I speak for many when I say that the blend of innocent beauty and kinky bitchiness is a very intoxicating combination! I hope this leads to more Femdom opportunities for you, Goddess. Are there specific fetishes you enjoy exploring? Would that vary depending on whether a slave was serving you in person or online?
GR: Online, I especially love coming up with creative humiliation. Mind games. If someone is struggling I will enjoy it. Anything that makes me laugh, really… I'm a huge fan of pegging too.
sbs: My mind is swimming with thoughts of you wearing a strapon and a sly, sexy smile! Have you had the opportunity to put your strapon to use with a slave in a real time session before, Goddess?
GR: I don't really do sessions. But I do use my toys in my personal life.
sbs: You mentioned humiliation earlier. Can you describe your most wicked fantasy involving humiliating a slave eager to please you?
GR: I'm into forced bi and feminization scenes, especially in front of a crowd, like at a sex party. I love having men try things they'd never do, just to please me. If a man is wearing ill-fitting lingerie, with my name scrawled onto his chest in lipstick, sucking alpha cock at a sex party, he's truly mine.
sbs: And with that answer you may have shattered the illusion of innocence you mentioned earlier lol. You paint a rather intimidating, yet appealing picture of what it would be like to be your slave, Goddess. Do you only have interest in dominating men, or does the idea of having a willing slavegirl under your control also appeal?
GR: I dominate men and women, but I feel like I am more of a nurturing and affectionate service top with women. Men control too much of the world and kind of deserve subjugation more. Is that fucked up to say? lol
sbs: Not at all, Goddess. I've long felt that the world would be a better place if women like you were completely in control. If you could have one celebrity in your dungeon, bound and completely at your mercy, who might it be, and why?
GR: I'm afraid to say. If he saw this I would die. But Rami Malek from the show Mr Robot is so beautiful. I love his face and I want to hurt him. The kinky homoerotic undertones in that show give me all kinds of bad thoughts.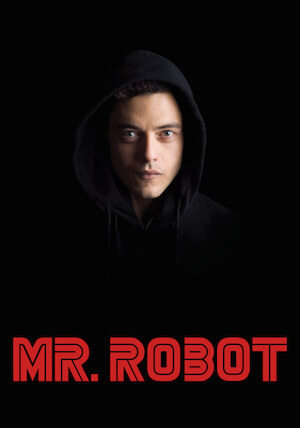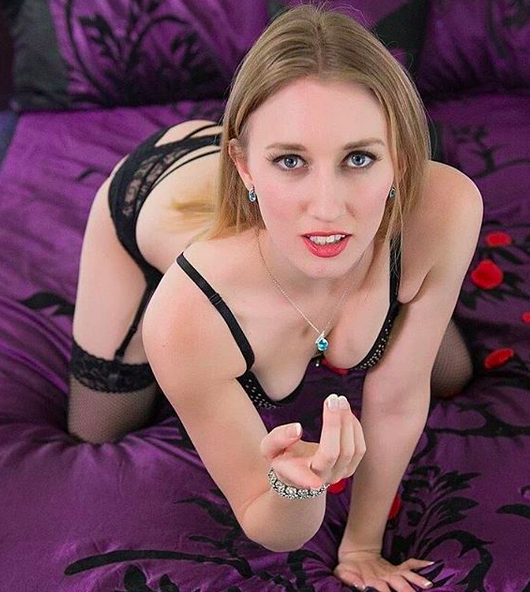 sbs: I can't say for certain whether he visits DommeAddiction or not, but if he does, perhaps you could entice him into making your fantasy a reality 😉 There is so much more to you than meets the eye, Goddess Riley. We've focused on your Femdom fetishes and experiences, but I would love to ask a little about your mainstream career. You're nominated for an AVN award for Most Epic Ass. Anyone who has watched you won't be surprised that you're up for this category. What would winning mean to you?
GR: I would love to win, because it would show that my fans are really dedicated to me, but here are so many nominations in that category that I don't expect to even get close. I'm happy just to be nominated.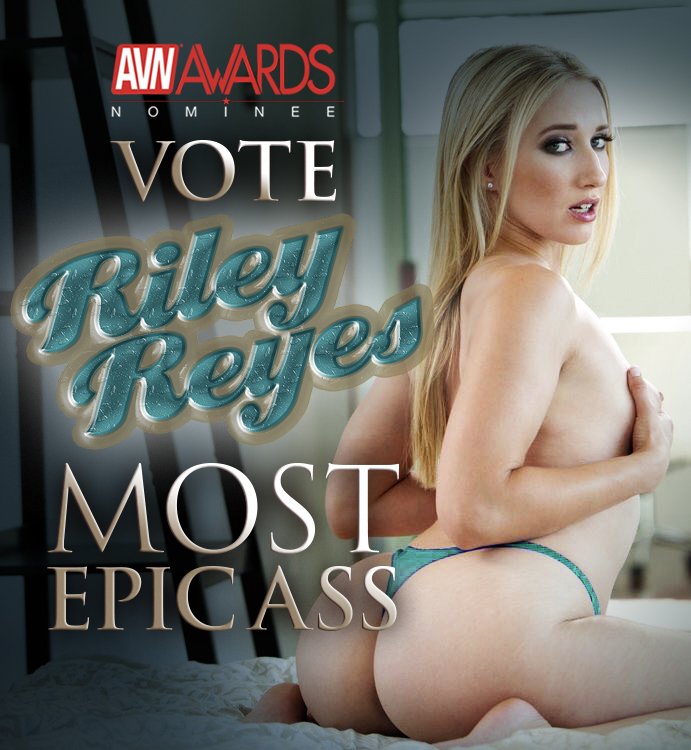 sbs: Well depending on when this publishes, I think it's fair that you demand that everyone reading this go and vote for you each and every day. After reading your previous answers, I don't expect anyone to disobey you!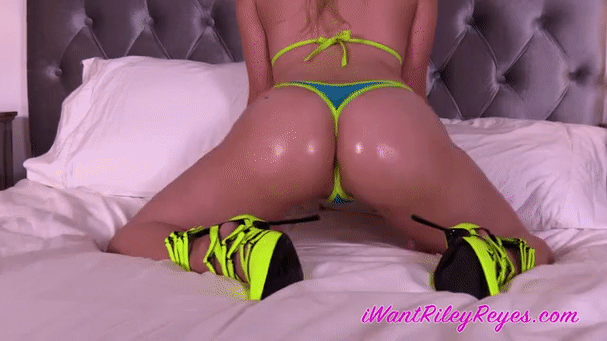 GR: Obviously. Go vote, bitches!
sbs: Direct and to the point…I love it. So now that we've opened the door to your Femdom persona, there's no going back. What can we expect next from you Goddess Riley?
GR: Keep your eye on iWantRileyReyes! It's going to be a big year with iWant: updates every day, shooting customs, and I think I'll be offering a phone line on iWant soon!
sbs: It sounds like your fans and slaves will be kept very busy! With so many options out there, and being as in demand as you are, what was it that made you decide to join the iWantEmpire?
GR: I had heard great things about them from Domme friends who used their platform, and had been meaning to try it out, when they approached me about a spokesmodel contract. Needless to say, I was eager to get involved. They treat their models very well, and listen to our needs.
sbs: I've had the privilege of getting to know some of the extraordinary women who have stores with IWC, and they say likewise. Any plans to collaborate with other Dommes for clips, or to incorporate slaves, perhaps?
GR: I might do some collaboration, but first I want to see which solo clips my fans respond to.
sbs: With you in them? I would say ALL of them Goddess. For slaves reading this interview, eager to worship and serve you, what is the best way for them to show they are genuine in their desire to kneel as your slave?
GR: Send gifts. Send money. Support me by voting for me in contests and liking my posts on social media.
It's very easy. Just serve me. Don't be self-serving and ask me to punish you or to be allowed to come serve me in my house. You have to show your devotion by doing what I want.
sbs: It's just the beginning, but we at DommeAddiction will eagerly support and promote your journey into female domination, Goddess Riley. Thank you so much for taking the time to sit down for this interview. With your permission, may I please ask one final question?
GR: That was already a question, so you used up your chance. Just kidding, ask away, but never ask me if you can ask a question again. Haha It's a pet peeve.
sbs: My apologies, Goddess. I usually ask just out of respect. Now I'm worried about what might be in store with the next answer lol. If we were conducting this interview in person, with me kneeling before you as I asked the questions, how would it end?
GR: Like interviews end. You thank me for coming in, I thank you for having me, and one of us departs.
If you were paying me I might kick you in the balls or something 😉

sbs: I have a feeling I'd be laying my wallet at your feet and asking to worship and serve. I'm guessing that's the normal reaction for any man in your presence.