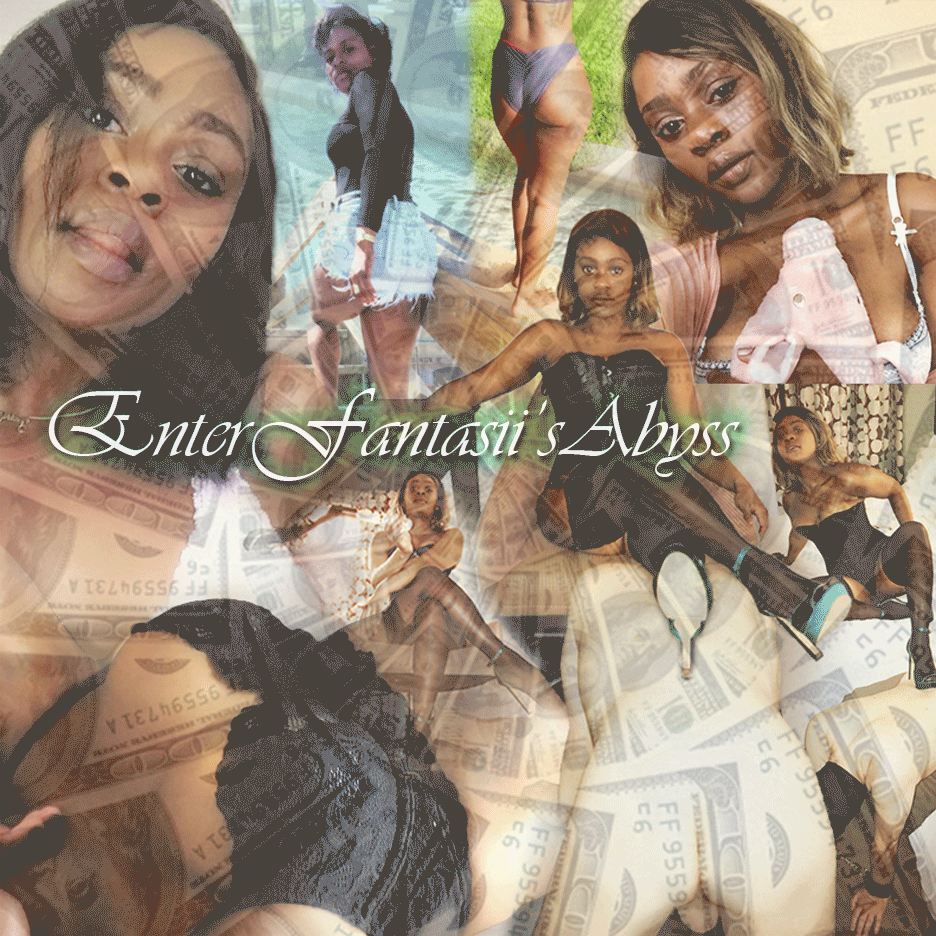 Today's Feature Domme is the beautiful Goddess Fantasea.  As you read her interview, imagine kneeling before her and experiencing the duality of sensual and strict domination she so skillfully blends, and ache for the opportunity to become her slave.  Follow each and every one of her links and learn all about how this sensational Ebony Goddess of your dreams turns fantasies into reality!  Thank you Goddess Fantasea for allowing this privileged slaveboy to kneel before you and for joining us at DommeAddiction!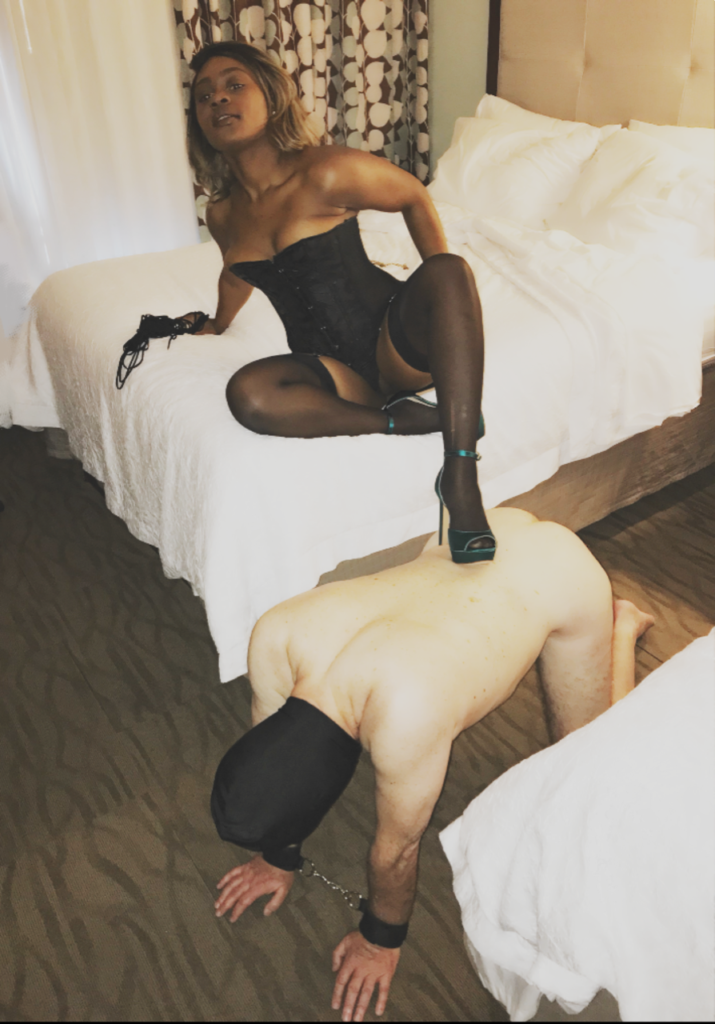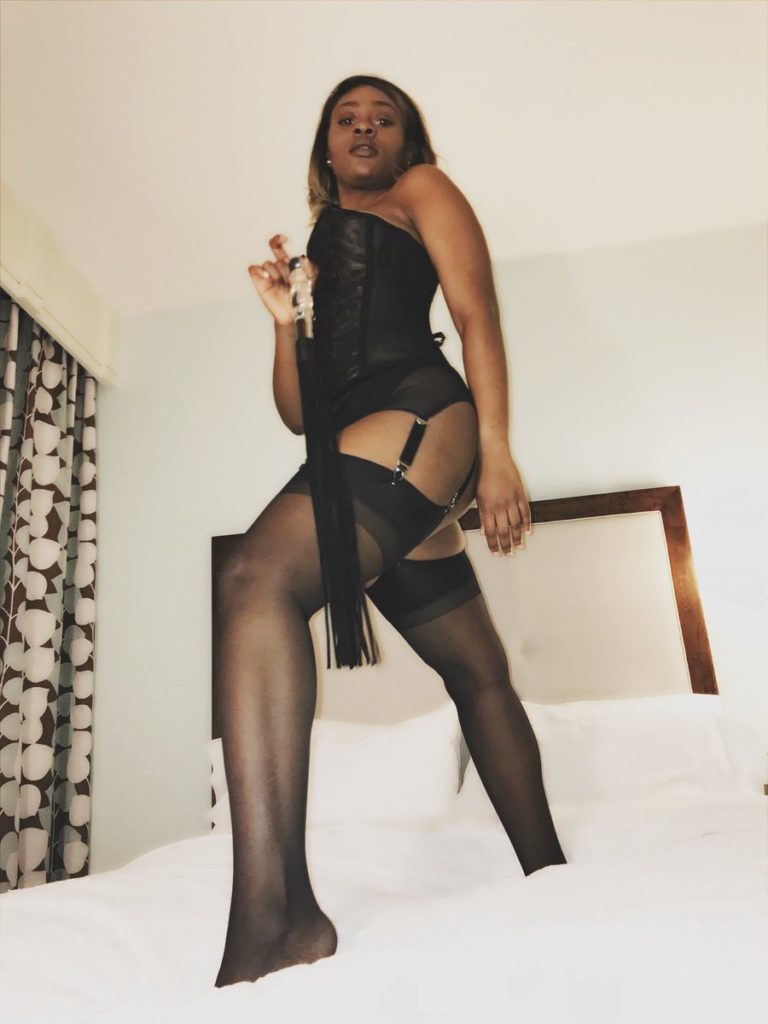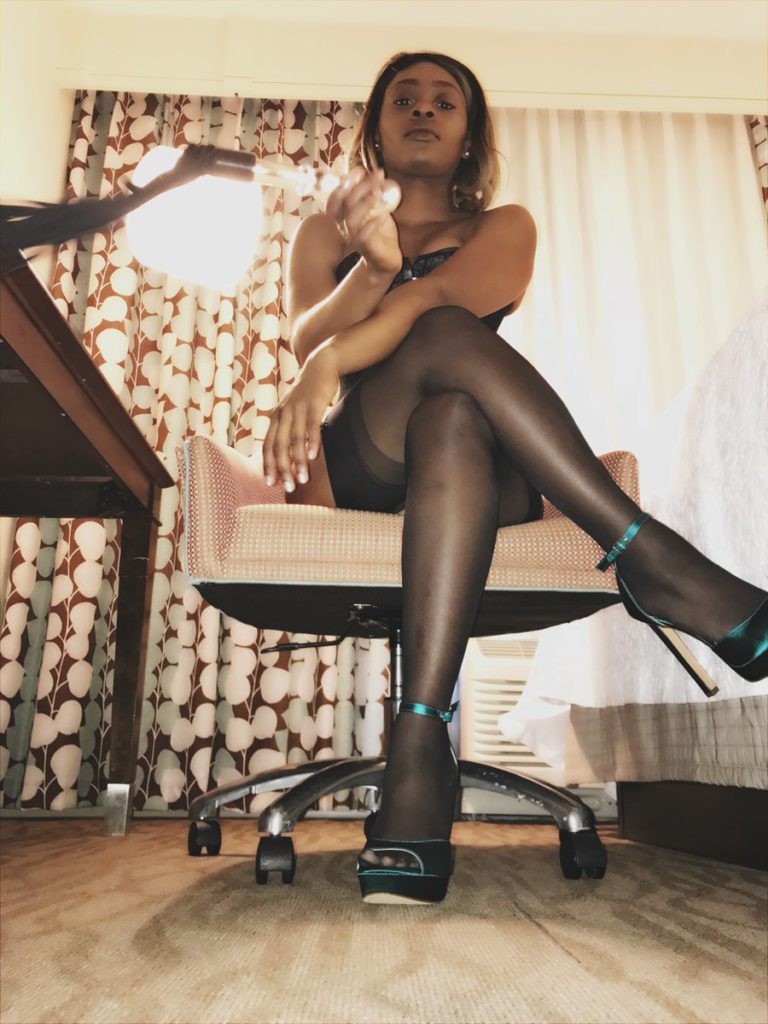 slaveboysmith: Joining me today at DommeAddiction is the beautiful Goddess Fantasea.  Thank you for allowing me to interview you Goddess.  
Goddess Fantasea: Of course.
sbs: Let me start by asking how you became a Dominatrix.  What was your journey like to become the Goddess you are today?
GF: Hmm, well I was introduced to the world by a close family friend who did foot worship. As I explored the BDSM world I discovered many layers and fell in love with the scene.
sbs: Do you offer real time sessions as well as dominating slaves online? If so, how are they different?
GF: Yes. Real time differs from virtual in many ways. In RT session there is a lot of feeling you do not get when behind a screen. I prefer real time because instead of a sub inflicting anything on himself for my pleasure…I am inflicting it.  Real time offers a thrill which is harder to find virtually.
sbs: Is there a specific type of slave that is typically drawn to you? Are there fetishes that are your favourites and that you enjoy more than others?
GF: Older white slaves are drawn to me. I constantly find my inbox filled with messages from them begging to serve. My favorite fetish of course is Financial domination. I believe many men equate themselves with their monetary value. Therefore I ability to have a man submit to me and relinquish something he holds so dear show just how strong my power over him is.  I enjoy a range of fetishes from all areas of humiliation, CBT, and feet. Although I know race play is a touchy subject I do enjoy it with certain subs.  I am not particularly fond of anything scat or children related. Those are hard no's for me.
sbs: You mention white men specifically.  What do you think is the reason why they are more likely to crawl before you, begging to serve, Goddess?
GF: My skin tone. There is something about the black woman which draws white men in. Woman of color have a confidence which can no be matched. Also we are typically very open minded and accepting. Subs are more likely to search for something complete different from their day to day. And difference is a black woman.
sbs: Can you describe what it feels like for you, having a man on his knees, completely under your control? Is it a rush, or something you've just come to expect?
GF: It's a bit of both. I still get a rush but I am not surprised. The felling would be described as empowered. When a man is kneeling before in slave position awaiting his next orders I know he belongs to me. In my personally life I am a complete control freak and cringe when people don't do as I tell them. So when I am in a session and my every command is being followed I at home.  
sbs: You definitely strike me as a woman who is not to be disobeyed.  When you've taken a slave to that breaking point, taking absolute control, is there a "tell" that lets you know that there is nothing he won't do to please you?
GF: Yes, the tell for me is when he gift me his virgin ass. That is when I know this sub is truly mine.
sbs: That is the moment, as you take them with your strapon, Goddess?
GF: Yes, that is the moment I turn a man into a sissy. My sissy. Something he never thought he would be. It's fun to watch a simple foot fetish turn into something so much more.
sbs: There is nothing more intimate, in my opinion, than surrendering to a strapon.  Is that a must for a slave that serves you, Goddess? To become yours, do they know that you expect to take their virginity and own their ass?
GF: No. I've found it's best to get them deep into the abyss of subspace. Then they surrender everything, physical and material.
sbs: That sounds absolutely amazing, Goddess.  For our readers who may not have already offered themselves to you, reading your words and aching to serve, how can they best approach you and offer themselves?
GF: My website GoddessFantasea.com offers portals to gift and email me directly.
sbs: This is a must upon approach, correct Goddess?
GF: Yes, before addressing me all men must pay in some way. The best things on life aren't always free.
sbs: Very true and you are certainly a magnificent woman, Goddess.  With your profile online, being well known, have you ever been recognized in public? If so, how do your admiring slaves react to seeing their dream Goddess in person?
GF: I have yet to be recognized in public. If I were I would of course have him show me just how well versed he is with an unexpected draining.
sbs: What might that look like Goddess? Would they be publicly expected to show their devotion?
GF: Yes, there are many ways for a sub to show his devotion and publicly is in the top 5.
sbs: What is one thing that every slave must know about you, Goddess? Something they should be aware of and be always mindful of?
GF: Obedience is key to serving me. I am always in control and my word is life.
sbs: Thank you for granting me the chance to interview you Goddess.  With your permission, may this slaveboy, kneeling before you, ask one final question?
GF: Yes, you may.
sbs: If we were conducting this interview in person, as I kneel before you asking my questions, how would it end?
GF: With you on all fours begging to have your ass taken, of course!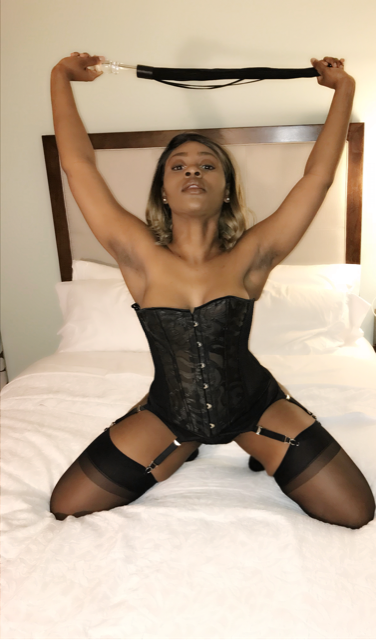 Send Giftcards to Goddess Fantasea