Awestruck.  It's not a word I use often, but for today's Feature Domme it seems appropriate to describe the kind of impact she has on men.  Any kind of men, really, including during her days as a teasing Temptress at the tender age of 18, right up to today, where she stands over you, demanding absolute servitude.  I've been a fan of Goddess DawnAvril since the first moment I laid eyes on her.  She was this gorgeous brunette girl with gothic makeup and eyes that simply transfixed me to the point of not being able to look away.  She is captivating, teasing and overtly sensual.  It is such a privilege to help promote her entry into the world of Femdom, and I have no doubt she has what it takes to put men in their place.  She wants money and attention, and you will give everything to bring a smile to that beautiful face of hers.  Her body is sculpted perfection, built to tease and seduce, and she will make you ache to the point of begging.  Goddess DawnAvril loves desperation in her boys and she's an addiction that you will become consumed by.  Welcome to Femdom, and to DommeAddiction specifically, Goddess.  We love your work and we are excited to partner with you to help promote your absolutely amazing Femdom content.  This interview was definitely one of my favourites and I am excited to continue to promote Goddess DawnAvril in many more ways to come.  Do yourself a favour and follow every link.  You won't resist…you won't want to.  Fall in love with the Goddess of your dreams and let her have her way.  It's only inevitable that you will wear her collar and be owned by Goddess DawnAvril!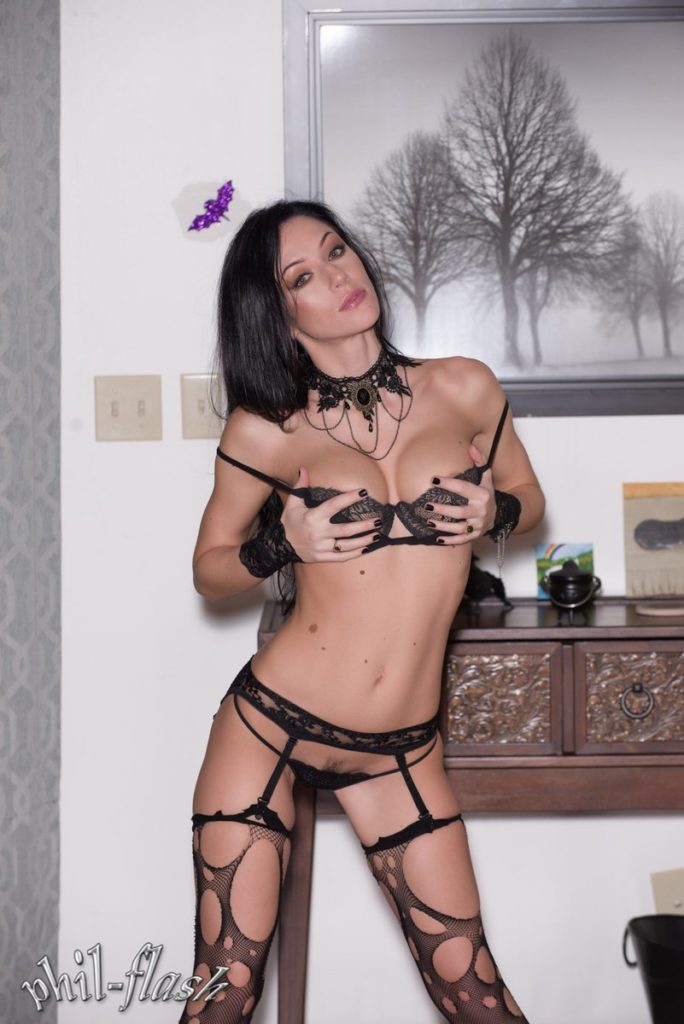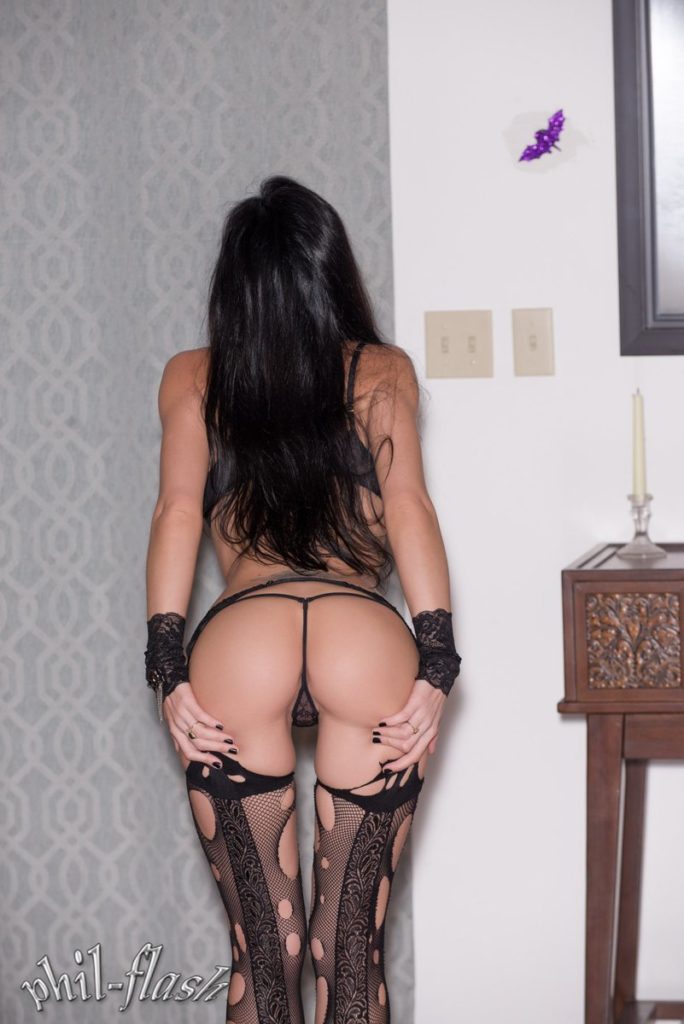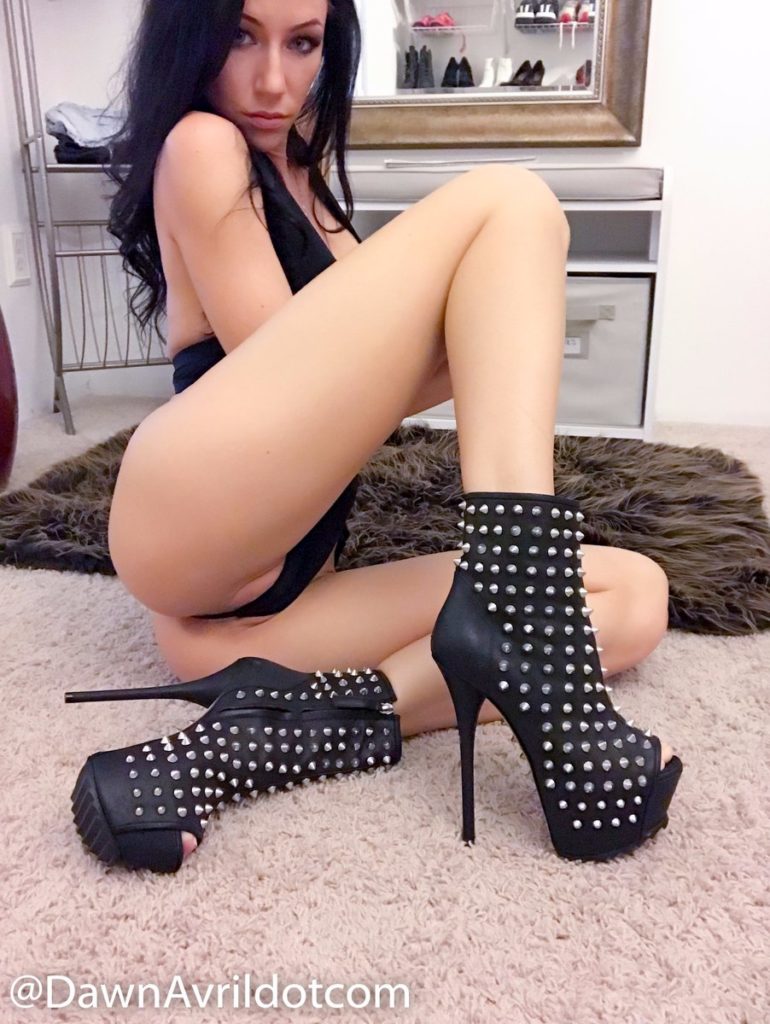 slaveboysmith: She's the naughty girl you know you should resist, but that doesn't help. Your dark fantasies of that irresistible gothic Goddess come together perfectly with today's Feature Domme, Goddess DawnAvril. Goddess, it is such a pleasure to finally have this opportunity. I've been a fan of yours going all the way back to your days with phil-flash.
Goddess DawnAvril: Well, I'm still with Phil! Lol. I just decided to branch out and put myself everywhere. I feel like I have so much to offer that I hate for it to be trapped in one box.
sbs: And branch out you have. Was it natural for you to explore your dominant side given the way men like myself have reacted to your naturally dominant style of temptation?
GD: I think it was natural. Having men begging to be controlled by me, and wanting to be owned by me has been pivotal. I've played the part of a submissive young girl for so long. Deep down, it isn't who I am anymore. A lot of people say, "Oh it's just acting, you can separate yourself from your character", but I can't. I've poured myself into my work and I've remained true to who I am as an actual person. I can't separate the two. Whichever direction I am going in my life, my work will follow. Needless to say, I don't like being controlled by anyone lol. And I'd much rather do some controlling of my own.
sbs: From our first interaction I felt you were the kind of woman that would be impossible to tame and always in control. Do you ever get tired of men falling in love with you, or is it still a thrill knowing that every room you walk into, eyes are on you?
GD: I had to think for a while about this. It depends on the day. I'm a good toss up between extrovert and introvert. There are days when I like to walk into a room and be invisible, and days that staring fuels me. Even though it varies, I can safely say that I don't get tired of it.
sbs: Well let me assure you, as beautiful as you are, you're never invisible, Goddess! Your experience with female domination, is it limited to online, or have you done real time sessions as well? What can you tell our readers about your experiences that will ensure they'll be begging to experience it for themselves?
GD: To be honest, I don't have much experience in domination. This journey is in it's infancy for me, yet it's something I have thought about for a quite a few years now. I've had it in me, but wasn't sure how to go about letting it out. I think starting out in this business, literally the day I turned 18, it went the way of the wind: please all the boys, tease all the boys, all about the boys and men… And while that's fun and I truly enjoy doing that and don't plan to stop any time soon, it's my turn now. I want to be pleased. I want to be catered to. I want men to realize what pleasures they can experience while serving me. And on top of that, having control of a man, with him wrapped around my little finger, hanging on every word…that's what really turns me on. Knowing that I own him. And if I'm turned on, you're turned on. 🙂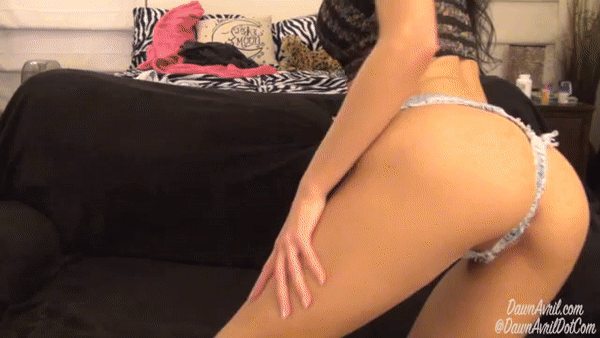 sbs: That answer, like you, is amazing! I think it's safe to imagine men everywhere wrapped around your little finger, starting with me! Now…men aren't the only ones unable to resist you, Goddess. Some of your hottest earlier work involved other models. Are you bisexual, and if so, do you see yourself having female submissives crawling to you as well?
GD: Well it would only be natural. Some of my biggest fans have been women. I can't say I'm bisexual because I've never been with a woman outside of work. I've never explored being with a woman in a romantic way on a personal level. I'm open to it though. I think women are some of the most beautiful creatures on earth.
sbs: They are indeed, and you worked with some of the hottest while shooting at phil-flash.com for sure. Of the phil-flash girls you worked with, who would you most like to dominate and have your way with?
GD: Out of his original girls, I really only got to meet MeganQT. We met one year at Phoenix Forum, lots of fun. I liked her so much. We hit it off great. Like instantly obsessed with each other lol. And Of course I've shot with a few girls that have come through over the years. I have to say my favorite girl to work with was Hollis Ireland. I think she's retired now. But I would have loved to work with her again and I can picture some hot domination content in my head lol.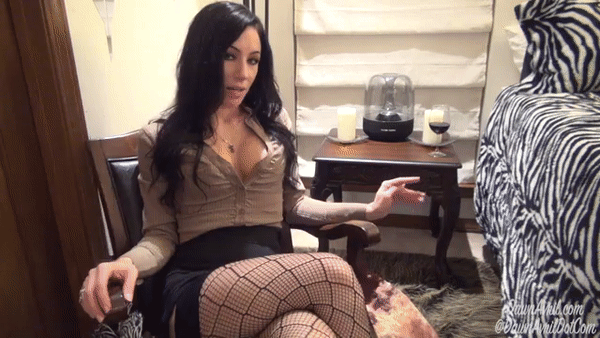 sbs: As can I. You two would make a wonderful duo and I'm sure hot domination content would result. What are your plans moving forward into the world of Femdom, Goddess? What is next for you as you begin this journey?
GD: My plans moving forward? Be great. lol! I have a lot of projects going on. I have ideas coming to me all day and night, notebooks filling up lol. I plan to keep producing mind-fucking content as often as I possibly can. I'm having a lot of fun with slaves in my inbox begging to be told what to do. I guess you could say my plan in the world of Femdom is to dominate it. :p
sbs: Well I have to say that you're already great, Goddess, and I cannot wait to see you evolve as an absolutely irresistible Femdom. Are there specific fetishes you like best for exploring with slaves? Are there any "musts" in a session with Goddess DawnAvril?
GD: I'm really into the whole hypnotic/mind control aspect of what I'm doing. I like creating a relaxing environment, and then taking advantage of the vulnerability that comes with it. In the end my boys won't know what hit them. Totally seduced and mind fucked.
sbs: It's really not that difficult to imagine you mindfucking men into submission at all, Goddess. You've obviously had the attention of virtually every man who comes across you for a very long time. Is it something that has become routine for you, knowing that men want you, and will be willing to do whatever it takes, or is there still a thrill?
GD: I do get a thrill from it. More so than I thought I would when I ventured into the Femdom world. I've always felt very flattered by the attention from men. Of course, at times it can be too much, especially when a man doesn't know how to take the rejection lol.
sbs: I can imagine a beautiful woman like you faces that a lot. Be respectful, not a stalker. When you have a slave ready to do whatever it takes to earn your attention, is there a sign that lets you know you own them? Some kind of "tell" that means you've got them wrapped around your little finger so tightly they don't stand a chance of resisting?
GD: I wouldn't say there's a particular sign. Just a feeling for me.
sbs: Can you describe the feeling, Goddess? That moment you know you have total access…how does that feel for you?
GD: The feeling? I'd call it a natural high. It's like a rush through my body and I just know.
sbs: The idea of you feeling that as a result of our surrender…well words really don't do that feeling justice. For those reading this, falling under your spell with every response you give, how might they present themselves to you for consideration to kneel before you Goddess? What should all of your good boys to be do to prove they are worthy of serving such an exquisitely beautiful woman?
GD: I really don't notice men until they are paying me in some form. That will gain my interest fast. I don't like a smooth talker. I can smooth talk myself. I want two things…Money and attention.
sbs: That last line may be the perfect quote for when I post and promote this feature, Goddess. Money and attention you shall have. We men cannot resist you, we seek your approval and wish to spoil you. It's something we need. I've likely given you enough information about me to know that I've long admired your work, lusted from afar and ache to serve you. With that in mind, if we were conducting this interview in person, with me kneeling before you as you cross your long legs knowing my eyes will follow, how would this end?
GD: Realizing that I've got you under my spell, I'd find some place to take you so that you can worship me properly.  You're mine now 😉