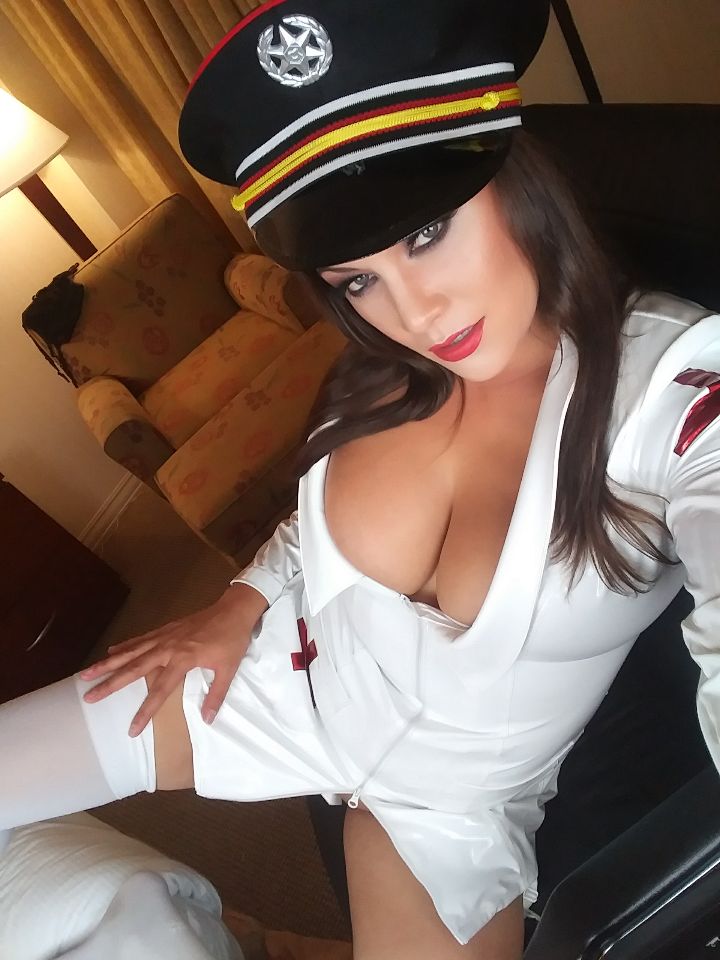 Sensual and alluring, busty and beautiful.  With a creatively wicked mind that will have you drooling and begging for more, today's Feature Domme, gorgeous Goddess Ashley Rebel, checks all the boxes in what it takes to completely disarm and mindfuck a man into total submission.  She may well set a new standard for feature interviews here at DommeAddiction with this innovative video response style, and her naughty nurse attire, which I will let her explain in her own seductive words.  It was truly an erotic pleasure and privilege to put this feature together for you Goddess Ashley, and I look forward to promoting you much more here at DommeAddiction.  Without further adieu, allow me to crawl aside and let today's exceptional entry into Feature Domme of the Day say hello and begin to spin her seductive web around you.  Enjoy!

slaveboysmith: Joining me to at DommeAddiction is the very beautiful and sensual Goddess Ashley Rebel.  Welcome Goddess Ashley.  As demanded, I am on my knees, eagerly anticipating your presence.  You've teased me leading up to this interview to the point of distraction about the outfit you'd be wearing.  Would you like to share with our readers why you chose this outfit and what it says about you as a Domme?

sbs: Clearly your strapon plays a major role in your Femdom sessions and in driving men mad with lust.  Please tell our readers a little more about what you enjoy and how you like to use your little slaveboys once you have them bent over and ready for you?
sbs: Tell me about your "ideal" slave and what it takes to become the property of an extraordinary woman like yourself.

sbs: When you have a slave at that breaking point, unable to resist you, willing to do whatever it takes to please you, is there a sign that lets you know you've taken absolute control?
sbs: For slaves looking to impress you, eager to kneel before you and submit, how can they best show they're sincere in their desire to belong to you?
sbs: Thank you so much for answering my questions today, Goddess Ashley.  As I kneel here I'm dreaming of what it might be like to be before you, looking up at your huge strap on between your legs, your amazing breasts driving me crazy with desire, and I am curious how such an interview would end? What might you do with me if I were actually there in person?