Beauty – Brains – Booty

Today's Feature Domme was built to dominate, and that is exactly what Goddess Alexa Divina does every day.  She is breathtakingly beautiful, with her dark eyes and exquisite features, and she understands completely how weak we get when she teases.  Her body is flawless perfection, and she knows that even a glimpse of her spectacular booty leaves even the strongest of men unable to resist and eager to kneel.  The deck is stacked against us, fellow slaves, so no need to bother feigning resistance.  Embrace your surrender to this stunning Temptress, and know that you will spend a lifetime trying to please the ultimate Goddess.  Thank you so much for granting me the opportunity to feature you, Goddess Alexa.  It was a pleasure and privilege, and I look forward to much more promotion of you moving forward.  I think it's safe to say that you are intoxicating and addictive, and even after a short amount of exposure, I'm left dreaming of the next chance I will have to serve your wishes! If after reading this feature, like me, you fall under Goddess Alexa's sensual spell, be sure to follow each and every one of her links and learn more about what it takes to serve this sensational Femdom deity.  Enjoy the journey into Goddess Alexa's world!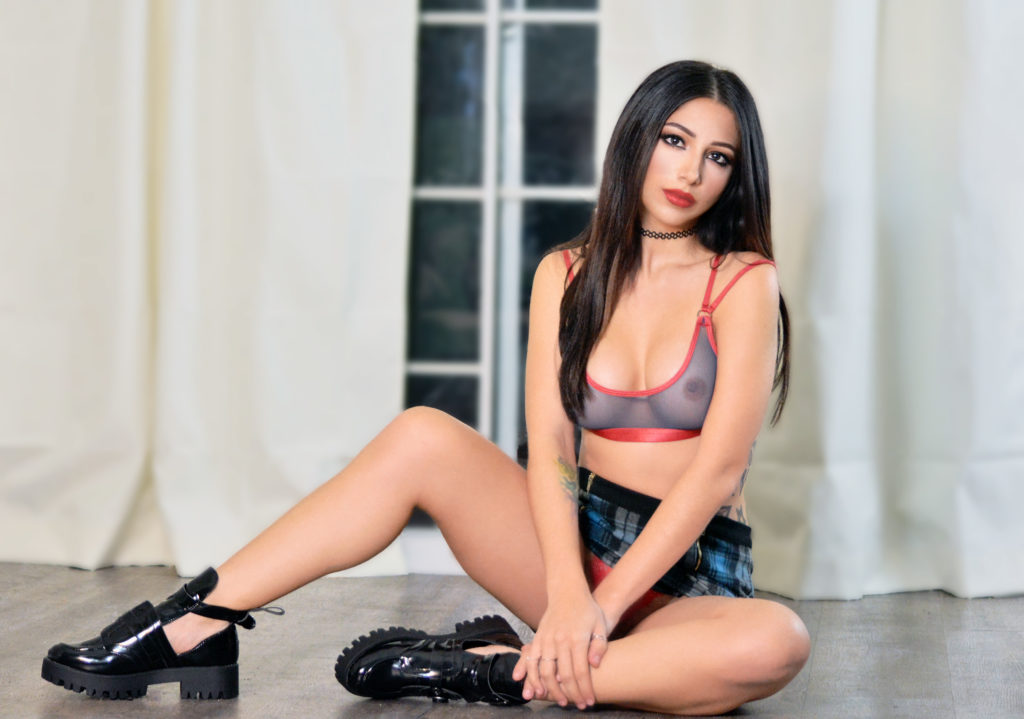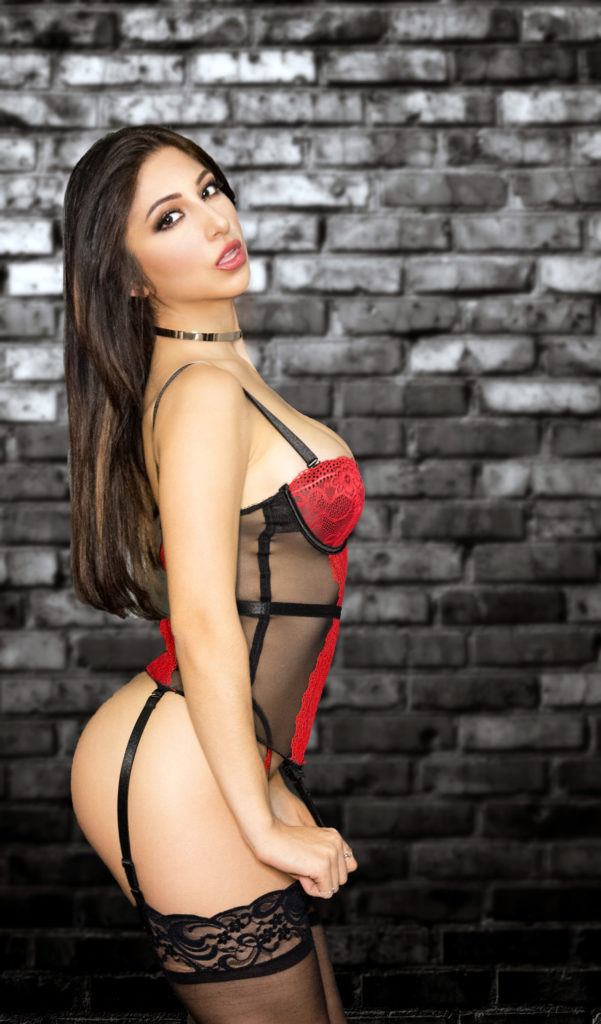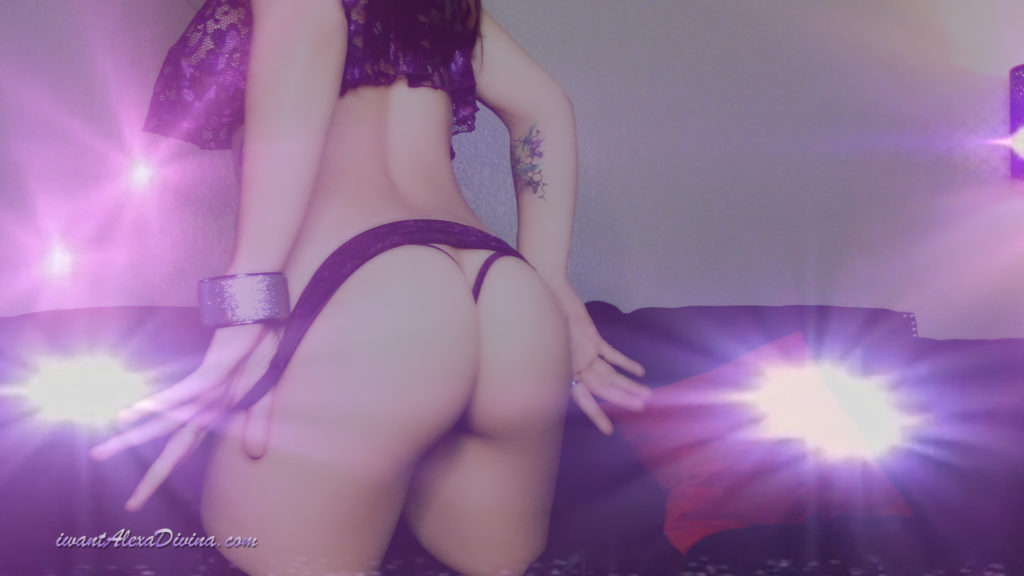 slaveboysmith: For any who follow you, it is very evident you control men with ease.  Has that always been the case?
Goddess Alexa Divina: It's always been that way. But then again, men are simple and easy to tempt.
sbs: Are you naturally dominant in every aspect of your life, or is Femdom more a roleplay for you when interacting with slaves?
GA: Yes, everything from my clips and interactions with subs and fans, to my sex life and social life. I am, and always have been, more dominant. I'm a softer dominant with women.
sbs: Not all women are created equally, obviously, and you are most definitely as Alpha as they come.  What do you say to women who are jealous of your success, or bothered by the lifestyle you are afforded by your admiring slaves?
GA: Well that depends. I always try to avoid the "she's jealous" perception. I want to believe women have more to themselves than that. But when I have encountered outright jealousy over my body I say nothing. It's not important to me that someone is jealous of the way I look.  A little upkeep, healthy eating and laughing daily will do wonders for appearance, so there's no reason to be jealous. As for when it's jealousy over my lifestyle, I will laugh, analyze their lifestyle and give friendly advice. If you see something you want, then get it.
sbs: Is there a specific type of slave you find is drawn to you? Can all submissive men be persuaded to slip across that line into financial domination?
GA: Hmm, I've noticed submissive foot boys have been drawn to me the most often throughout my time being a Domme as well as younger males in their early twenties. But other than that, my arsenal is pretty diverse.
sbs: Do you prefer to break and enslave men who might resist, or use well-trained ones that are already broken in?
GA: It depends what I want that submissive/slave for. I don't accept, treat, want, nor use all slave/subs the same. I like both, they each have their perks.
sbs: Beyond financial domination, which is an obvious favorite, do you have other specific fetishes you enjoy exploring with your slaves?
GA: I enjoy all of the fetishes that I do. My favorites though are definitely foot fetish domination, ball kicking, cum eating instructions, and mindfucking slaves into total mind, body, wallet and life servitude.
sbs: Can you describe the feeling you have when you have control of a slave, desperately doing whatever it takes to please you? Is it a rush, or just an expected outcome you've grown used to?
GA: The feeling I get when controlling a slave is like a rush. It's a familiar rush though. I've felt strong and dominant over men my whole life, but when I have a slave in front of me eager for me to do my bidding on his body, to his wallet, and his mind, I get a sweet euphoric rush that spreads throughout my body and only increases as I get more out of the slave. It's complete euphoria.
sbs: How can you tell when you've completely broken someone and they are unable to resist you?  Is there a "tell" of some kind that lets you know you've taken total control?
GA: I can tell when I've broken down a bad male and turned him into a submissive pet for female pleasure. It's a certain way they speak to me, the eagerness to please me even when I'm teasing, taunting and humiliating them. Even further, when they not only obey me and crave my attention, but also when they send tips-buy gifts-purchase my clips- AND still ask me "how can I please you Goddess? Please! I'll do whatever you want goddess!".
sbs: Have you ever been recognized in public? If so, how does the slave react to seeing his ultimate Goddess in person?
GA: I have been recognized while at a nightclub. He was a younger male, looked to be in his earliest 20's and he literally pushed his glasses up higher on his face and stared at me, then pulled out his phone and began looking back and forth between me and his phone. I stared right back with a look like " I see you, what are you going to do about it ". He walked up to me and asked for a photo. I said no and he offered me a lollipop. I patted his face and walked away laughing.
sbs: For slaves looking to impress you, what is the best way for them to show you they are sincere in their desire to serve and spoil?
GA: For slaves who desire to impress me, get my attention and pleasure me, I want real effort. You would be surprised what a well thought out and properly spelled email will get you. I want sincerity, generosity, and loyalty. A great way to get my attention is with a tribute, attaching a note to it claiming their desire to serve and impress me with sincerity, and an email about their fetish, their desire to serve me, and all the juicy good stuff. Effort, perseverance, and generosity with no questions asked is how you get to be mine.
sbs: Is there anything else you would like to tell your admiring worshipers reading this interview?
GA: I get a lot of requests about sessions, customs, and Skype cam shows. A lot of boys want to serve me real time. They see videos of me performing ruined handjobs on my personal stunt cock and assume that's included in a session! LOL. Guess what? It's not and a true submissive doesn't ask for that. Silly horny cock jerkers, you can't touch me. I'm unattainable. In a real time one on one domination session, I'll go up to the subs limits and even coerce them to surpass what they think their limit is. This could include foot fetish domination and smothering, face sitting, whipping, bondage, verbal humiliation, SPH, face slapping and hand smothering, ballkicking and cock torture, tease and denial, scissorhold wrestling, and other fetishes.
sbs: If you would oblige me one final question…if we were conducting this interview in person, how would it end?
GA: Well, if this had been a real in person interview it would have ended with me getting up in front and close to you, pulling my coat off and demanding you get into submissive position, kneeling down with your hands to your side like a good boy- and making you worship my boots, feet, and hands. I'd then demand you to thank me out loud, so anyone around could hear your thanks to me. After hearing your voice yelling out "Thank You Goddess Alexa, thank you!", I'd push you down and either trample you or sit on your face while I check my clip sales and Twitter.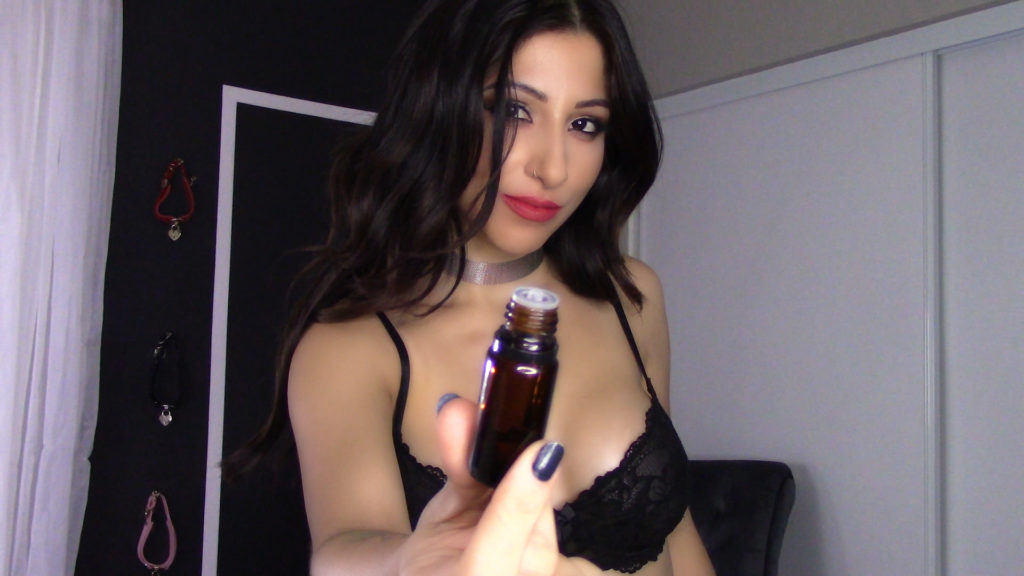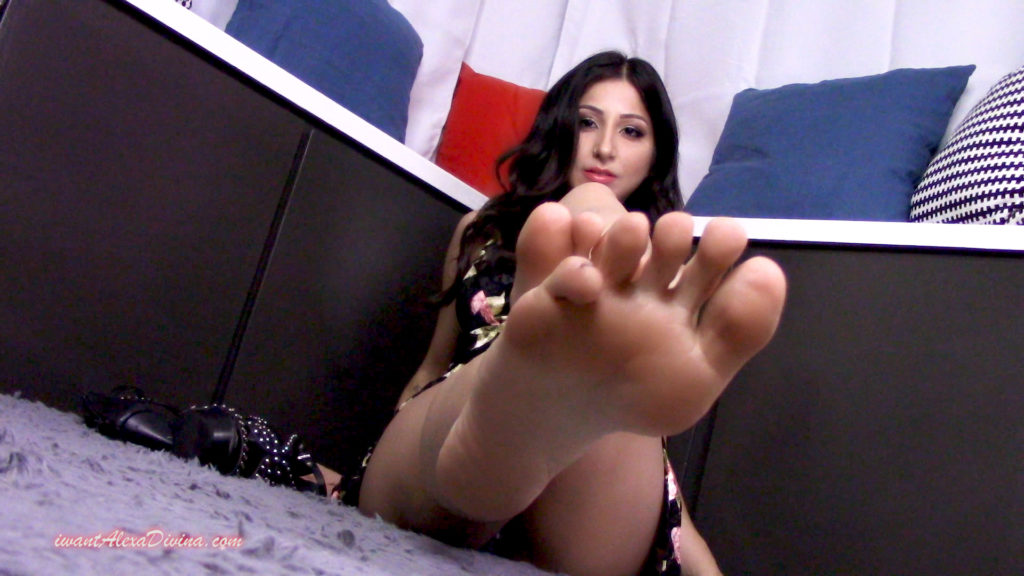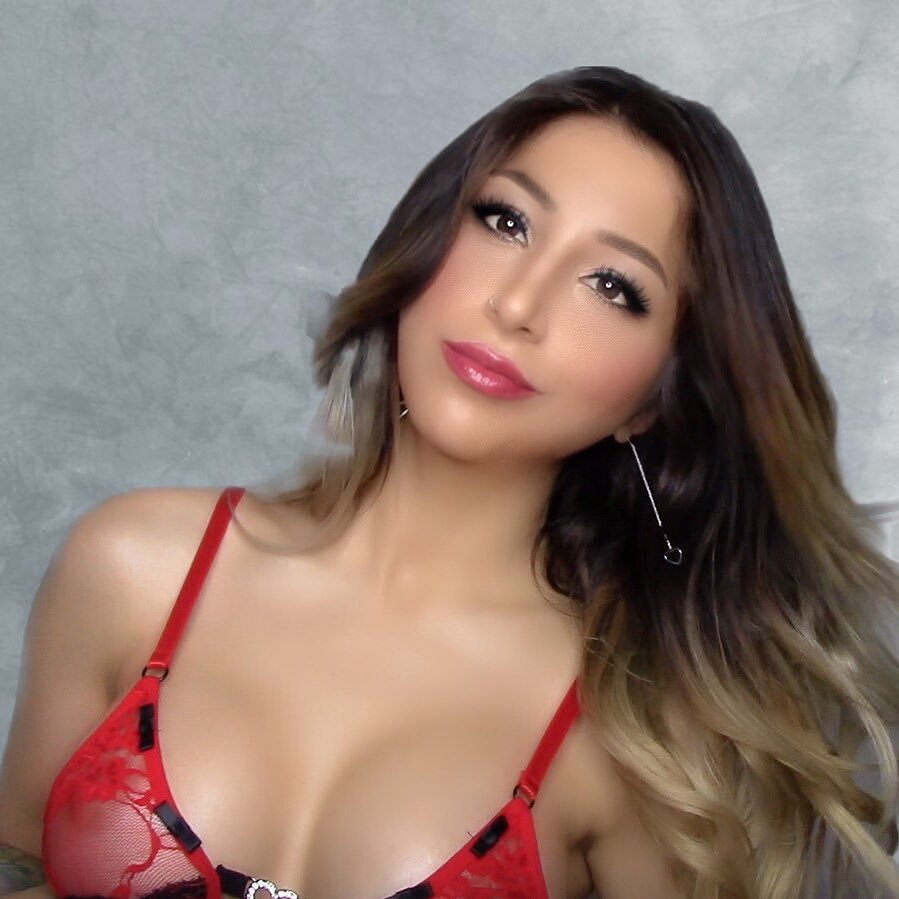 Twitter: @TeaseDenyFemdom
FOLLOW Me & Join My Empire: iwantfanclub.com
SESSIONS INFO & BOOKINGS: thegoddessalexa.com

BUY MY CLIPS & ORDER CUSTOMS: iwantAlexaDivina.com
BUY MY CLIPS dominating male subs: clips4sale.com/77319