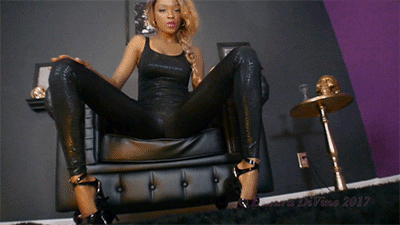 Let go of everything.  Let yourself become lost in the awesome beauty of your Ebony Dream Domme, Goddess Datura.  Her voice is soft and sensual, her words strict and controlling.  Surrender to her and everything becomes so much easier.  The pathway to happiness lies beyond those exquisitely perfect pink lips and the dangerous curves of your Goddess in her skintight catsuit.  You were born weak and destined to bow before a woman like Goddess Datura as her puppet.  Stare and melt down into a helpless toy.  Feel the layers shed away as she seduces her way into your mind.  Let those long legs and heels stir your darkest fantasies…the ones you can't even find the strength to admit to yourself.  But once you give up control and lose yourself in how beautiful Goddess Datura is, the floodgates will open and you won't be able to hold back admitting what you so desperately need.  Once you start, there's no turning back.  Those fantasies are swirling in a vortex in your head as your lust builds and your submission becomes more complete.  And the mindfucking is just getting started little slave.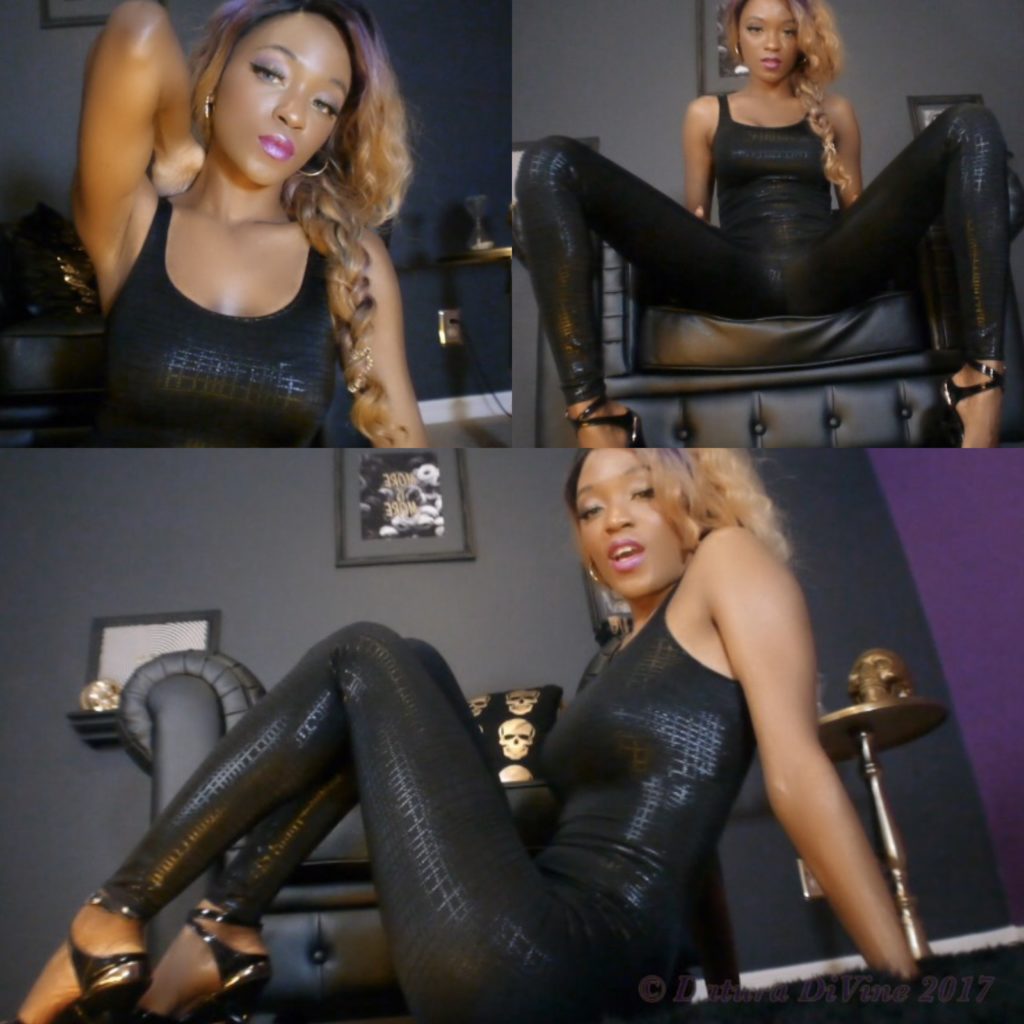 What is it about those triggers that Goddess so expertly activates in your mind that make it impossible to turn back once you begin to slide into that submissive head space she creates for you? How, with just a glimpse of her body, can she change you so completely? Despite your best attempts, you trying to resist and control your thoughts, but you're just too lost in your Goddess.  She overwhelms you so easily.  She's too pretty…too perfect…and everything you have every wanted.  With every sensual movement, she weakens you further.  There is no need to focus or think about anything any longer.  Nothing else matters.  Your mind is completely devoid of any thoughts.  You're helplessly lost.  But Goddess Datura has found you, and your weakness.  And in your current state, what might she do with, or to, you? Softly, she runs her long nails along her sexy catsuit as you kneel there staring completely transfixed.  But be warned little puppet, be careful what you desire.  As your mind wanders and turns up dark fantasies, eventually, you may turn up something so real that you simply cannot escape.  Dreams do come true…but can you handle the reality of what a women like Goddess Datura might do to you? Getting lost is dangerous enough, but sometimes there's no telling what might find you.

Goddess Datura is so beautiful and in her catsuit and heels she is devastatingly sexy! Listen to her weave a store of alluring, dangerous submission as she slowly mindfucks you into vulnerability.  You watch her caress her body and feel yourself slipping under her spell. Beauty can be dangerously seductive, and seductive domination can be more addictive than you could have ever dreamed when under the control of the stunning Goddess Datura!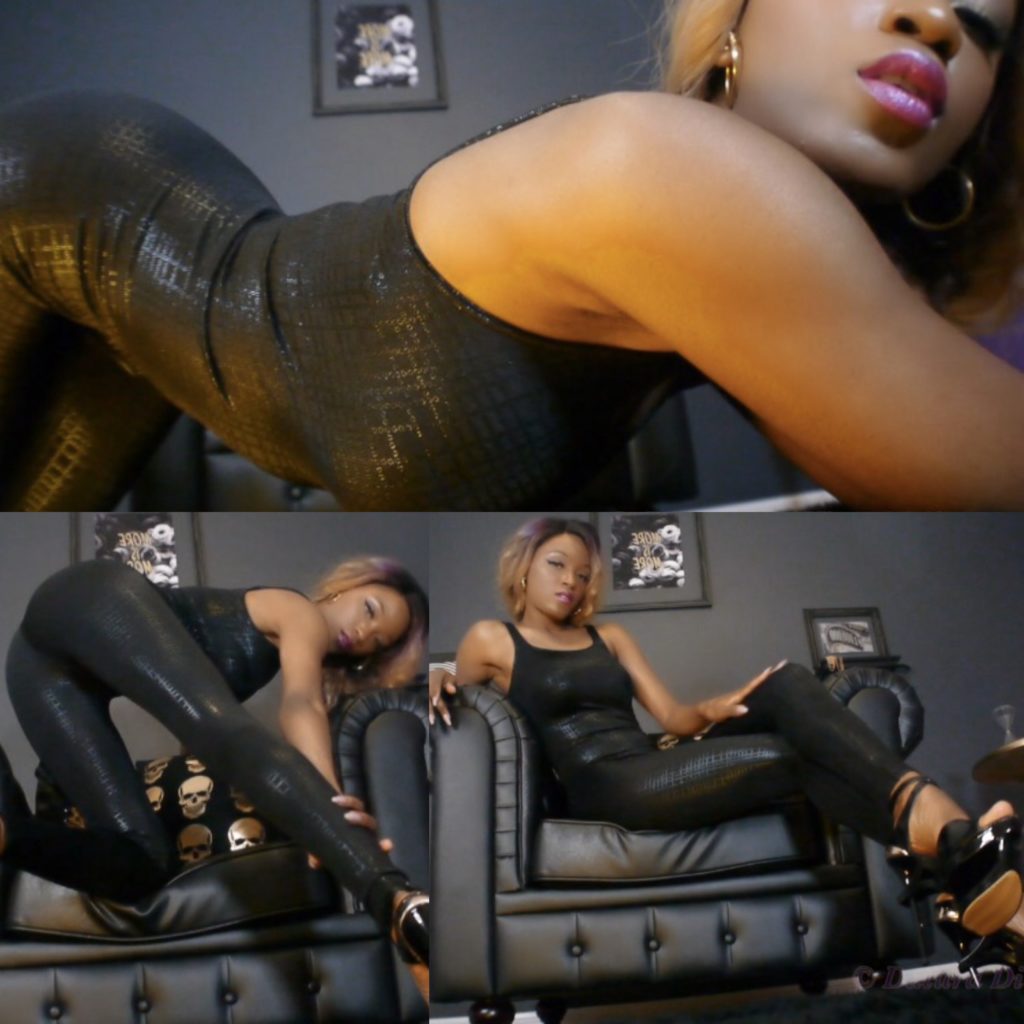 Clip Name: Lost In Me: Catsuit Mindfuck

Date Reviewed: August 14th, 2017

Cost of the clip: $13.99