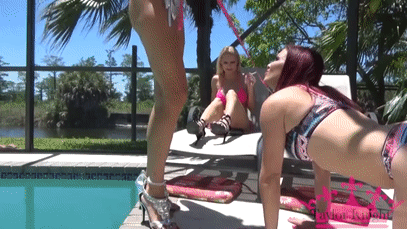 Becoming the property of a woman as powerful and beautiful as Mistress Taylor Knight is not something that comes easily and must be earned.  Many slaves apply, few are selected, and to become her live-in slavegirl, you must show yourself to be extraordinary.  Today, sexy redhead slavegirl, Sarah Brooke is being granted a chance to prove her worthiness as she is led crawling by her leash to the poolside where Goddess Savannah Costello reclines luxuriously.  Both Goddess Savannah and Mistress Taylor look breathtaking in their bikinis and heels and are ready to have Sarah impress them with her devotion and dedication.  Kneeling before these two supreme Goddesses, Sarah is eager to earn the privilege of becoming one of Taylors Angels by showing her oral skills on their feet.  Will sexy Sarah have what Mistress Taylor and Goddess Savannah are looking for? Will she impress her superiors with her feet licking skills as she's passed back and forth between two gorgeous Dommes?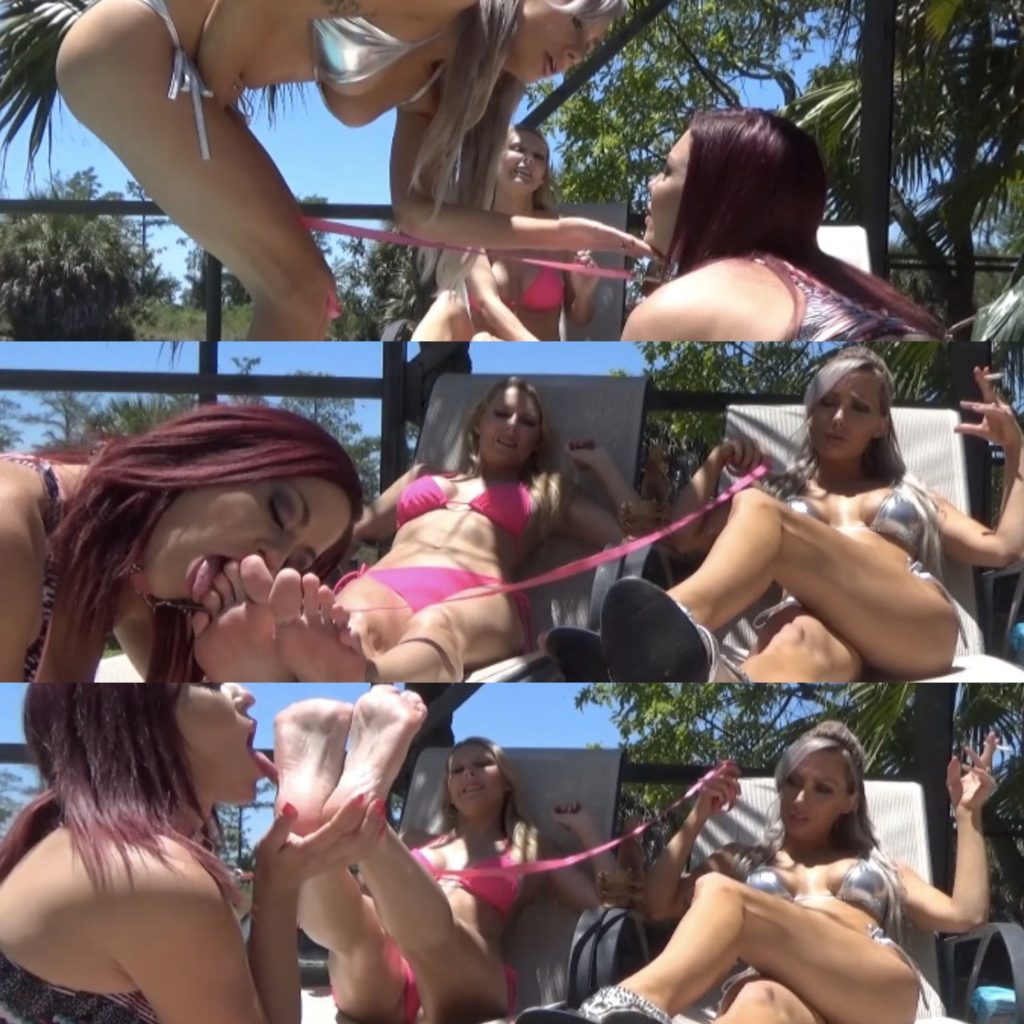 Listen carefully to Sarah's responses when spoken to by Mistress Taylor and Goddess Savannah.  It becomes abundantly evident that she is eager to please and very submissive in their presence.  She wants to impress and hungrily devours their sexy feet when granted the privilege of worshiping them.  Watch as she seductively licks and sucks their toes like a good little girl, suitably impressing her Goddesses.  Feel yourself throbbing as you watch Sarah wrap her sexy lips around those pedicured toes and suck them so perfectly.  Goddess Savannah is obviously impressed by Sarah's oral skills as she softly moans her approval.  As Sarah worships, massages, licks and sucks her way successfully through her first test, it's obvious this little redheaded slavegirl is going to be a very worthy addition to Taylor's stable of adoring pets.  Of course there is more to come as she will be tested in future clips, so stay tuned!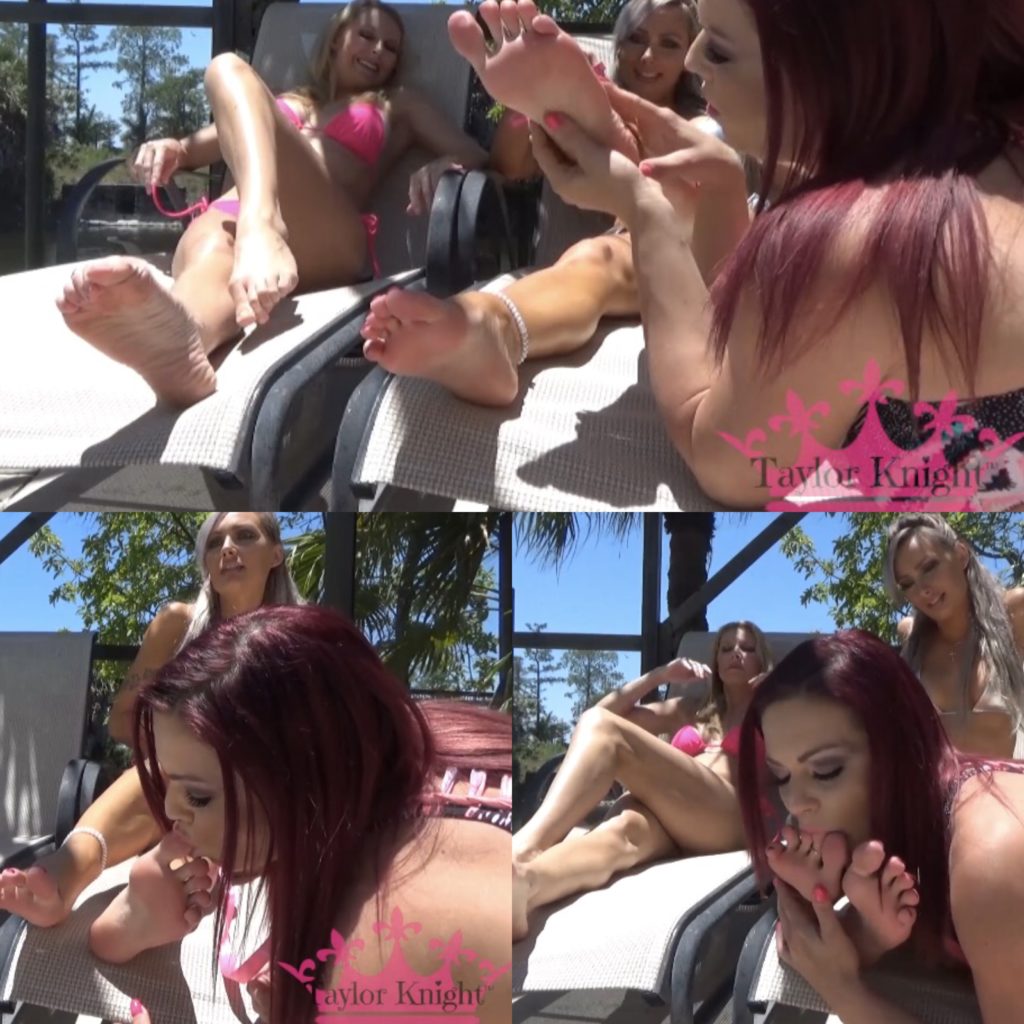 Clip Name: Foot Worship By New Slave Girl On Our Blonde Goddess Feet!

Date Reviewed: August 24th, 2017

Cost of the clip: $14.99