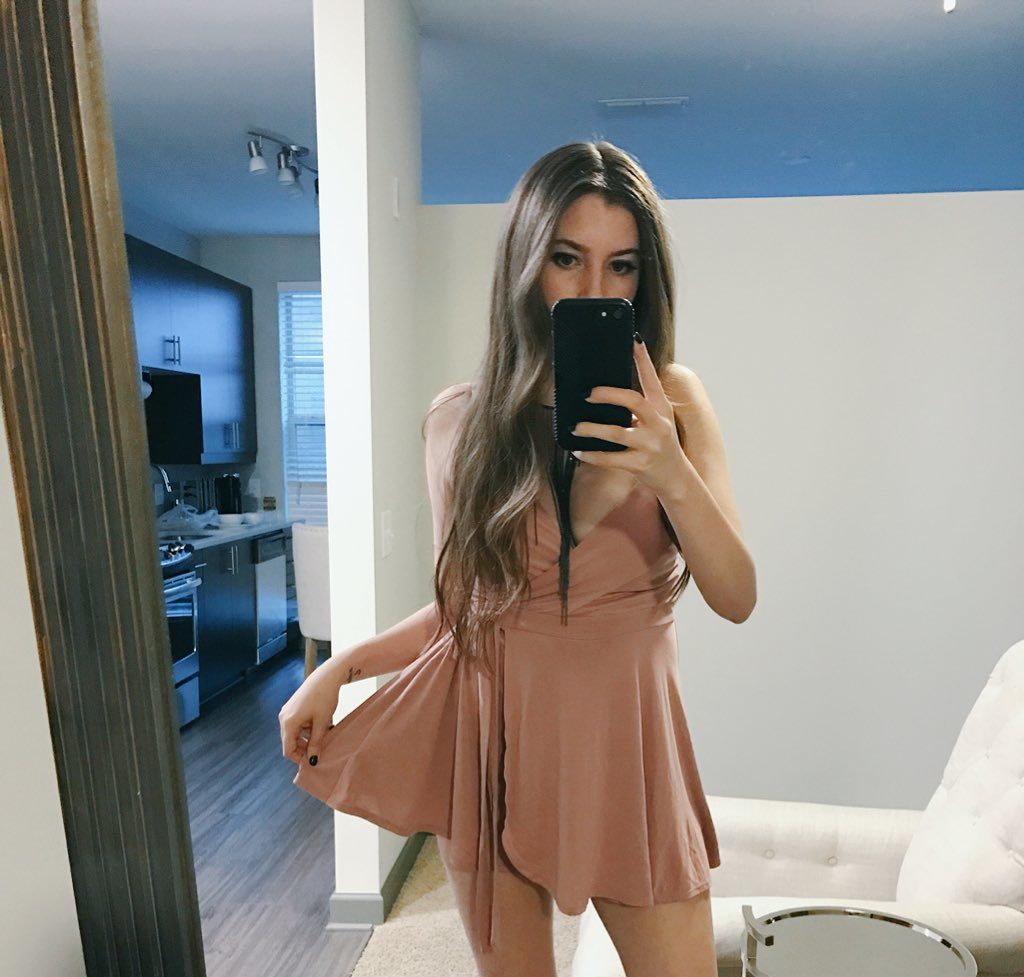 Such confidence and brattiness at such a young age.  It's an intoxicating mix, and I will admit I was a little nervous leading up to my cam session with the incredibly beautiful Goddess Kayla.  I had interviewed her previously, and she knows exactly how hot she is and how easily men fall for her.  I had no idea what to expect after sending her a list of my "weaknesses" before our session.  From the moment the session began, I was in way over my head as I begged and worshiped, complimented and moaned.  She may only be 19 years old, but Goddess Kayla is in total control of any man in her presence.  She is, without a doubt, one of the hottest and sexiest women you will ever find yourself kneeling before.

One of the most important elements to a highly enjoyable cam session, from my experience, is finding something that can link you to the Goddess you are kneeling before…something in common.  In our case, I had lusted after and adored Goddess Kayla, thinking she was one of the most beautiful girls I had ever seen.  Goddess Kayla, of course, already knew how perfect she is and how much men desire to please her.  So with that in common, a shared admiration for her beauty, the session went amazingly well.  We talked of what it might be like if she was in my class (God help me!) and how easily she controls older men.  She teased and humiliated me lightly for being a "dirty old man" and being hard and lusting after a teenage girl.  I felt both shame and seriously intense arousal every time she mentioned how young she was.

Effortlessly, Goddess Kayla seduced and teased me.  Each time she played with her magnificent hair or teased me with her sexy robe opening just slightly, I was wrapped around her little finger.  I wasn't on cam myself, but Goddess Kayla knew exactly how I was reacting to seeing her, hearing her voice, and being in her presence.  My voice betrayed everything as she could feel her power over me.  Each time she reminded me of how much older I was and that I should know better before laughing at how weak I became for her.  We talked about what this writeup might look like and how much I will be devoting myself to promoting her in the future.  She demanded a tribute…I paid.  Anything she wished was not a question but a given.  I couldn't imagine saying no to this perfect beauty during session, or afterwards.  She is so beautiful it truly overwhelms you and there's nothing she can't make you do.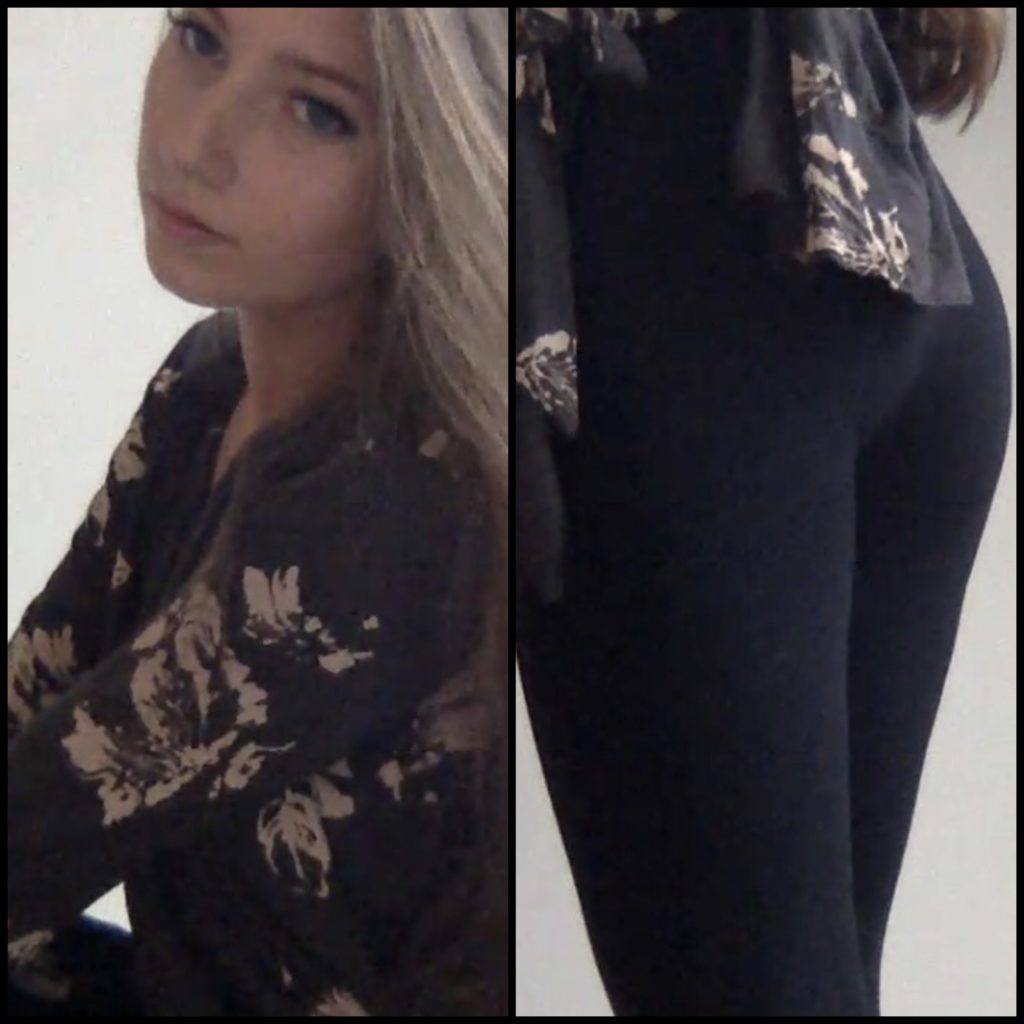 I'm already thinking about a follow up session with Goddess Kayla.  Okay…I'm just thinking about Goddess Kayla in every way all the time! For the entire session I throbbed yet did not touch myself even once.  Permission was not granted and I knew not to ask.  That said, my time kneeling before Goddess Kayla was one of the most erotic experiences I've had.  So young, so powerful and enticing.  I cannot imagine what she might have me do next session, but that one will be just for me and not be reviewed.  I have a feeling I'm just starting to understand the power and dominance of an alluring Femdom Brat who's young enough to be my daughter but gorgeous enough to bring me to my knees in an instant!

| | | |
| --- | --- | --- |
| | Score  /10 | Comments |
| Ease to arrange | 10 | Goddess Kayla responded to my inquiry via Twitter DM, and within a day I had added her on Skype and we had a session arranged.  Everything was professional and perfect. |
| Cam connection & sound |  9 | Excellent sound quality and video quality is good, but not full HD.  Clear enough to see just how devastatingly beautiful Goddess is, however.  Definitely didn't affect the quality of the session at all. |
| Appearance of Domme |  10 | Do I really need to type anything here? I mean, look at her.  Goddess Kayla is one of the most beautiful girls I have ever seen.  She's young, gorgeous and confident.  A completely intoxicating mixture that renders any man weak and willing.  I was no exception in that regard! |
| Willingness to accept input |  10 | Prior to our session, Goddess asked me about some of my "weaknesses" as she called them.  I told her some of my fetishes and with that gave her the key to my mind.  She was in control from there on and it was amazing! |
| Price | 10 | Excellent value, unrushed and definitely not watching the clock.  Goddess Kayla kept me kneeling and obeying until she was ready to be done with me, not when the clock said so. |
| Overall satisfaction with session |  10 | I was nervous and a little overwhelmed.  This girl is half my age, or less, and had me wrapped around her finger the entire time.  I've found myself reliving the session afterwards and remembering details.  She is so beautiful and sexy, the perfect bratty Goddess.  I loved every second of this amazing session and cannot wait for the next one! |
Feed your growing addiction for Goddess Kayla by following these links: