"Remember when you said you were leaving and never coming back?" And with those words, I was greeted by the woman of my dreams who can make me do things I never imagined myself doing.  Back in the fold, so to speak, I knelt before My Queen, Goddess Jessica, and it felt so right.  "You were then, are now, and always will be, my bitch.  Isn't that right slave?" Looking at me, her eyes unwavering, Goddess Jessica instantly set the tone for an amazing cam session I won't soon forget.  "Look at you now, on your knees, eager to stroke and obey aren't you my good bitch?"  What else could I say but "Yes, Goddess"? And in that moment, I was home.  I was back where I belonged.  Goddess Jessica is the most dangerous woman I have ever encountered.  Her beauty is unparalleled, but more than that, she has the innate ability to sense weakness and vulnerability like no other woman I've knelt before.  I've said it many times, but it bears repeating, Goddess Jessica gets inside my head deeper and more effectively than anyone else.  She knows my fantasies and desires better than even I do and she exploits them until she mindfucks me so completely I can barely think.  Throbbing, on my knees before My Queen, I was more than ready to be teased, used and humiliated by the most desirable woman I know, and the session wasn't even 30 seconds in!

"Good boy".  Two words that hold so much power over me.  To hear Goddess Jessica purr those magical words, limits that seemed so firm and concrete simply evaporate away.  From the instant the session began, Goddess Jessica took absolute control of me.  My cock was to be stroked as directed, without exception.  I would stroke when, how and why Goddess Jessica commanded of me.  Using her sensual style and flawless beauty, Goddess quickly had me begging for more.  Licking her lips in a way that she knows fully overwhelms me, she had me admitting that stroking for her is the single greatest pleasure I have ever experienced.  Nothing compares.  Hearing her call me her good boy, I moaned her name as Goddess reminded me of just how pleasurable it is to serve and promote her.  She remembered clip reviews I have done for her, all my work on Twitter to let others know of this exquisite Femdom force of nature that exists to be served and obeyed.  The world melted away and nothing but Goddess Jessica on my screen existed.

She knew I would be back.  My first message to her through IWC made her laugh at how easily I returned.  My first contact upon returning to promote Femdom was to My Queen.  How could it not have been? Her reply? "I knew you'd be back".  Immersing myself back in the world of Femdom content, I have loved reviewing amazing content and promoting spectacular Femdom Goddesses, but the chance to kneel before Goddess Jessica reminded me of what I had so greatly missed.  The feeling of having every ounce of control milked from you by a woman who knows you better than you know yourself, is intoxicating.  It's addictive and it's lifelong.  I won't be walking away again…I can't.  Like a siren song, Goddess Jessica lures you back in without ever lifting a finger to do so.  She didn't message me to tempt me.  She barely acknowledged my departure, in fact.  Perhaps because she knew it would be temporary and I was replaceable.  She has many "good boys" to do her bidding.  I am only thankful that she has allowed me to return to her stable of admiring and eager bitches.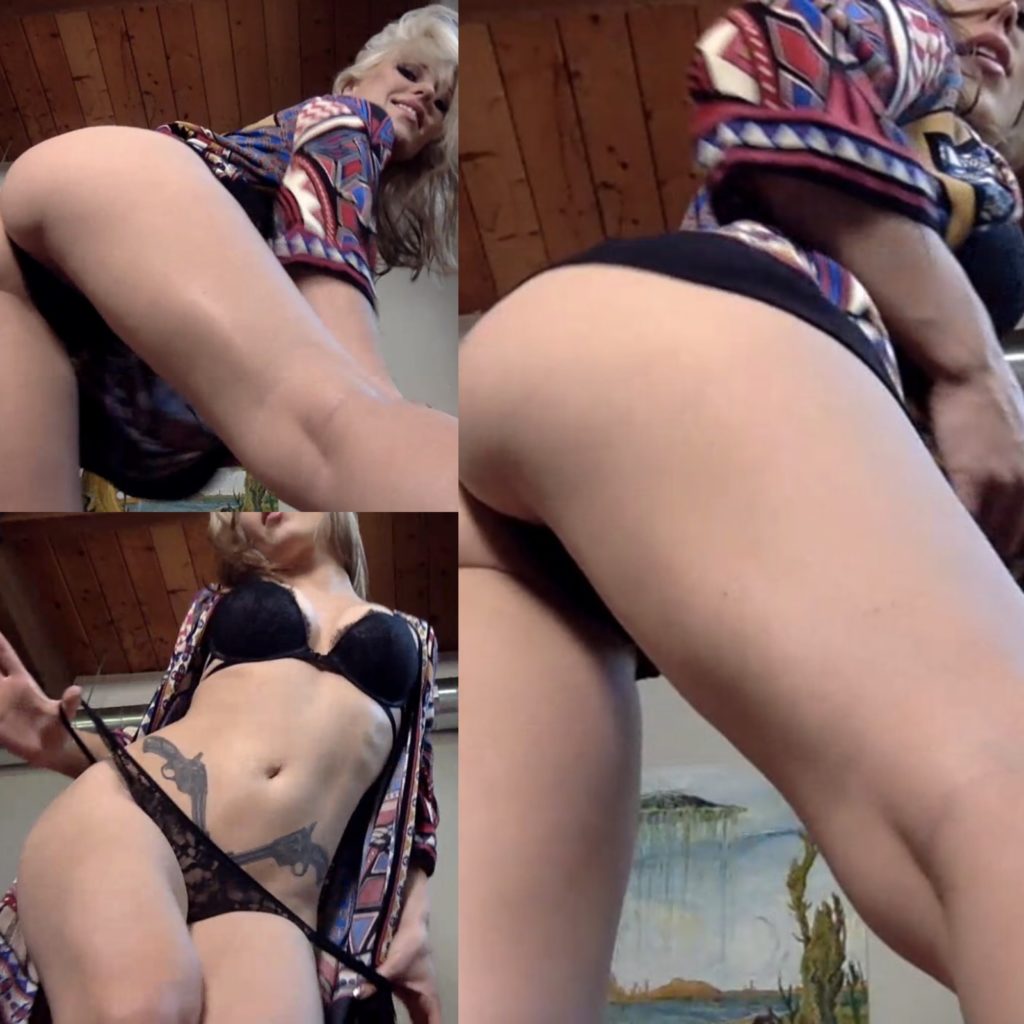 To those that have yet to experience a cam session with Goddess Jessica, let me share with you that as intensely erotic as her clips are…and they are incredible, nothing compares to having her speak directly to, and control you.  Put it on your bucket list, or better yet, just contact her today and arrange a session.  Nothing else compares.  Of course, next on my bucket list is to serve My Queen in person.  I don't know if I'll ever experience the ultimate in Femdom servitude, but a slave can dare to dream, right? Thank you again, Goddess Jessica, each time I think you can't possibly live up to my sky-high expectations, you blow me away and exceed them.  I am in awe of you…and I'm sure I'm not alone!

| | | |
| --- | --- | --- |
| | Score  /10 | Comments |
| Ease to arrange | 10 | Goddess Jessica is a very in demand woman, and you are very lucky if she grants you a session.  She is worth any wait necessary.  You will make yourself available on her schedule and be a good boy for your Goddess. |
| Cam connection & sound |  10 | In crystal clear, hi def, Goddess looks and sounds amazing.  Make sure your Skype is updated and you will have a perfect venue in which to completely surrender to Goddess Jessica. |
| Appearance of Domme |  10 | Quite simply the hottest and sexiest woman on the planet.  She is perfection from head to toe. |
| Willingness to accept input |  10 | I have come to accept and understand that Goddess Jessica knows best.  "Whatever the fuck I want, right bitch?" Yes Goddess. |
| Price | 10 | Luxury, by definition, is a state of extravagant living.  If you want the best, you'd better be prepared to splurge and give Goddess Jessica whatever she wants. |
| Overall satisfaction with session |  10 | If it were possible, I'd spend every day worshiping Goddess Jessica on cam.  She is amazing and I loved the experience of obeying her every command.  I can't wait for the next opportunity to kneel and serve My Queen. |
Feed your growing addiction for Goddess Jessica by following these links:
Articles about Goddess Jessica, how to serve Her properly, how to spoil Her as she richly deserves, and generally how to conduct yourself as Her slave
Buy Pictures Sets of Goddess Jessica
Apply to be Goddess Jessica's slave
Yahoo IM and Skype ID's – Available for purchase
Twitter: @JessurGoddess