"Hello my bitch" she said as I let my eyes take in the spectacular view I was to be treated to in Goddess Lottie Harley's presence.  The ring of Skype on my computer had barely begun and already I was hard for Goddess.  Her words, in her sultry, sensual British accent ensured my absolute, undivided attention was hers.  Those perfect blue eyes and blonde hair, the skintight red and black catsuit I begged her to wear…there she was in all her exquisite beauty.  Her pics, while amazing, don't do her justice.  On cam, Goddess Lottie's beauty overwhelms you and her sensual demeanor had me throbbing and leaking precum before I even touched my cock!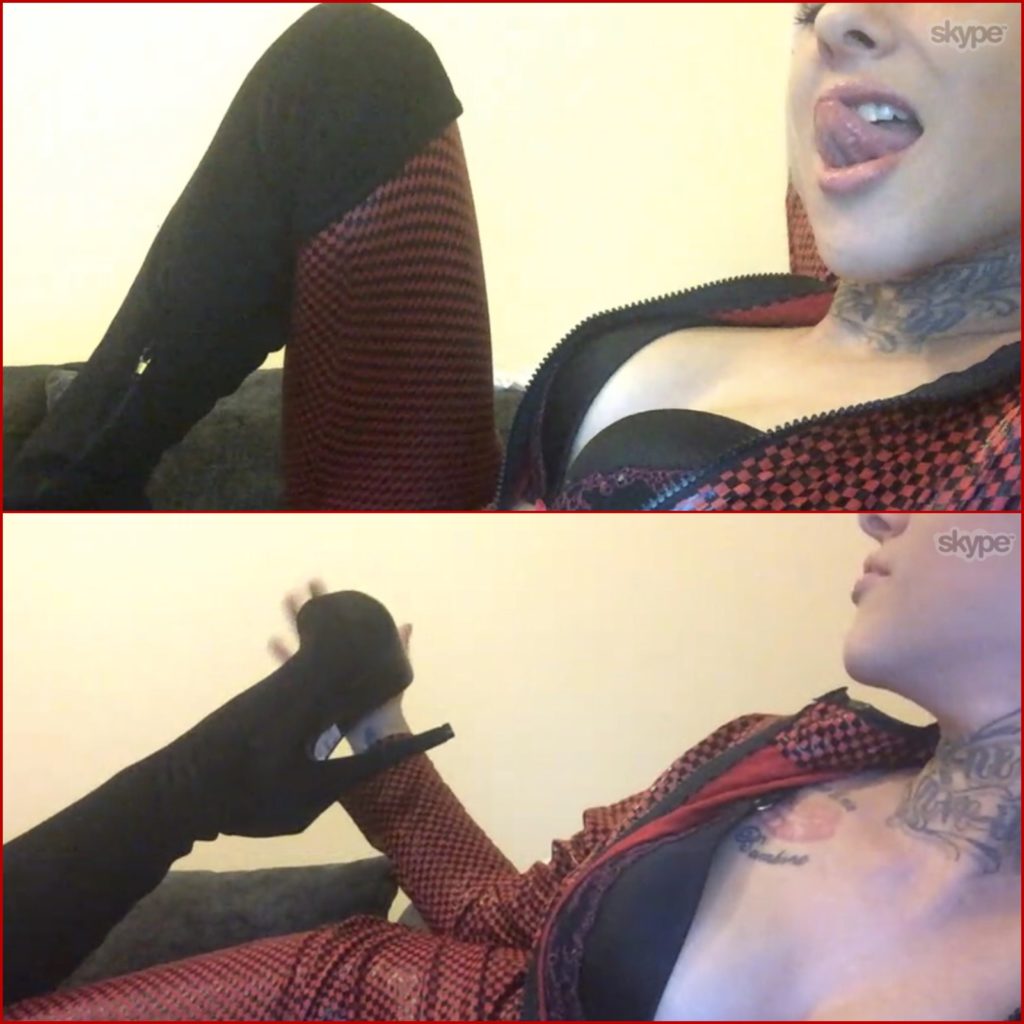 The session was relentless teasing from start to finish as Goddess Lottie directed me when to stroke, when to stop, and how to stroke.  I had edged several times when she informed me she wanted "double digits" before she'd even consider allowing me to cum for her.  She had me wrapped around her little finger from the start (okay before the session even took place!) but my reaction to her tracing her tongue seductively over her perfect lips must have been substantial because her response of "mmm that got you now didn't it little bitch?" nearly pushed me over that edge!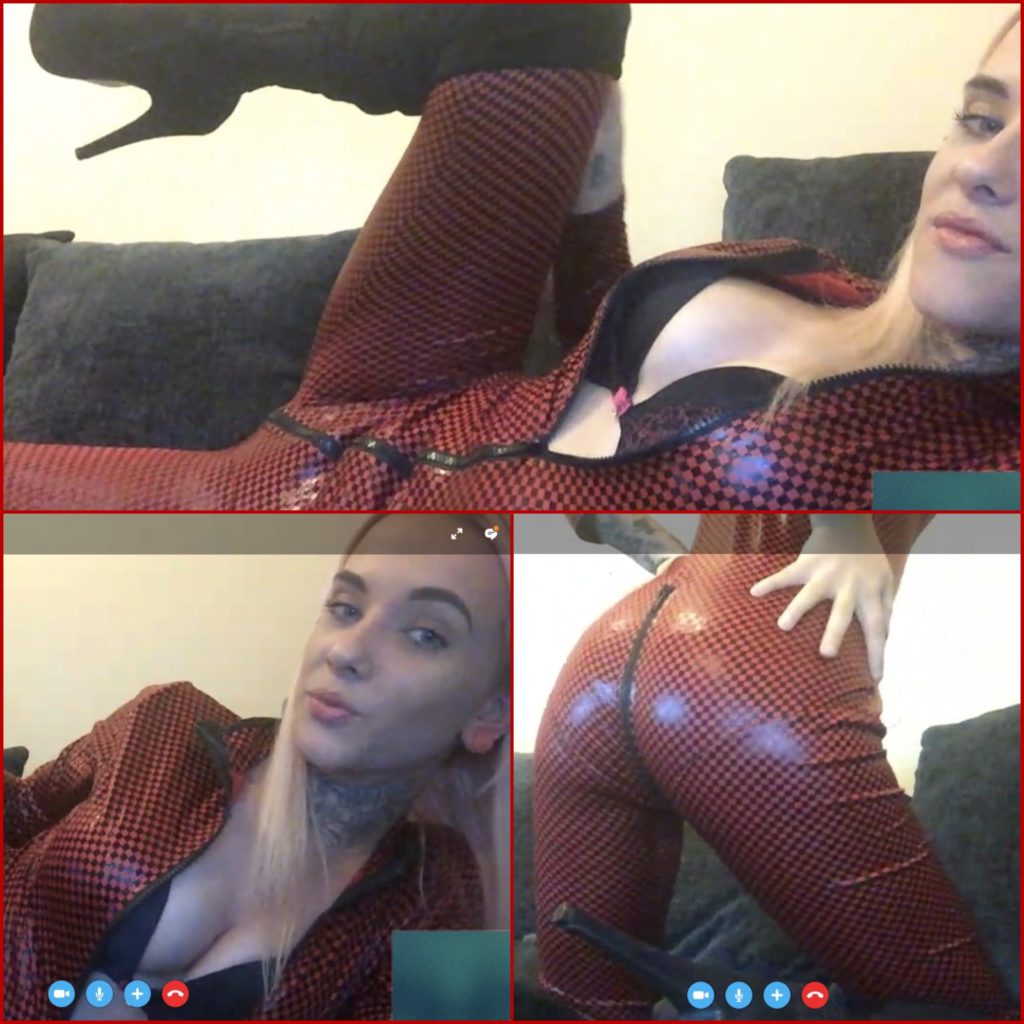 I was in slave heaven stroking for the perfect Goddess Lottie and was beginning to anticipate a magnificent orgasm when she reminded me that not only was I in the presence of a stunning Goddess, but a cruel and wicked one as well.  "You want to ruin it for me, don't you slave?" she said with a grin, and my mind raced.  I knew I would never say no…who could? I belonged to her and would obey her every command.  As I built to that final stroke that would push me over the edge, I reluctantly removed my hand and sadly felt cum dribbling from the end of my cock instead of the geyser Goddess had so skillfully built me up to.  Sensing my angst, Goddess Lottie asked me how it felt to obey like a good bitch, and I was reminded in that moment that what was most important was her pleasure and her amusement. 
This is the first of several cam session reviews I hope to do for DommeAddiction, and starting off with the incredible Goddess Lottie Harley has certainly set the bar VERY high.  Do yourself a favour and contact this exquisite Queen for a cam Domme session you'll never forget!
| | | |
| --- | --- | --- |
| | Score  /10 | Comments |
| Ease to arrange | 10 | Initial contact through Twitter DM.  Tribute arranged ahead of time.  Scheduled appt was exactly as arranged. |
| Cam connection & sound | 8 | Difficult at first, but Goddess fixed it by calling me back. Paid time did not start until the connection was perfect. |
| Appearance of Domme | 10 | So hot it hurts! Can I give higher than a score of 10?? |
| Willingness to accept input | 10 | I begged Goddess to wear her amazing catsuit & she allowed me permission to snap screenshots for this review. Very accommodating and openminded. |
| Price | 9 | Serving a Goddess, especially one as elite as Goddess Lottie, is expensive, but this session was great value! |
| Overall satisfaction with session | 10 | I will be reviewing sessions with other Dommes hopefully very soon, but have no doubt I'll kneel before Goddess Lottie again.  The session was absolutely perfect! |
Feed your growing addiction for Goddess Lottie Harley by following these links: